No Body Double! Debina Bonnerjee Performs All Her Action Scenes In A Saree
Recently, on the sets of Vish: A Poisonous Story, Debina Bonnerjee decided to do the action scenes by herself, making her one of the very few actresses in history of Indian television, to do such risky sequences without the help of a body double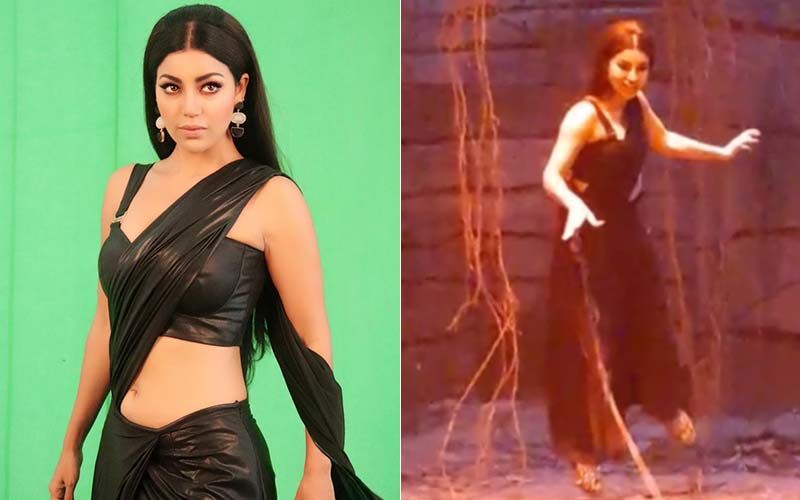 Using a body double for a tough action scene is an age old practice in showbiz. But actress Debina Bonnerjee likes to break rules and set higher standards. It happened during one of the shoots of her ongoing popular supernatural television show Vish: A Poisonous Story. Debina plays a glamorous role and her presence has certainly added star power to the show.
When the team had a shoot for a dangerous action scene, it was decided to call upon a body double. However, Debina - who is always up for challenges - decided to do the action scene on her own, making her one of the very few actresses in history of Indian Television, to do such risky sequences without the help of a body double.
That's not all, in the day and age, when actresses find it difficult to run in a saree, Debina did the entire action scene in a saree. Hanging with help of cables, the talented actress was able to do the entire scene all on her own.
Interestingly, the talented actress surprised the audience, especially her fans yet again by making a striking comeback with this show, which has become a huge hit amongst the television viewers.
Image Source:twitter