No Bigg Boss 12 For Shafaq Naaz. Actress Will Enter This STAR Plus Show...
There is a lot of buzz around the Bigg Boss 12 contestants. Who will enter with whom and who will not. TV actress Shafaq Naaz's name also popped-up in this list. But we have found out that Shafaq is not doing the much controversial reality show...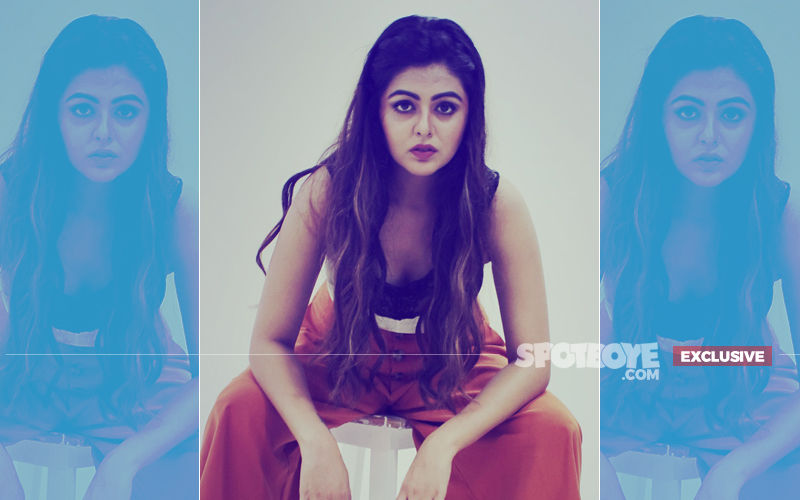 Bigg Boss 12 is about to hit your TV screens in September. It's but obvious that months ahead buzz will be strong about the list of contestants going inside the house. Past a few days there is a strong notion that TV actress Shafaq Naaz, who was last seen in Kartik Aaryan and Paresh Rawal's Guest Iin London as Sherry, will enter Bigg Boss 12 house with her sister, Falaq Naaz.

SpotboyE.com got drilling and found out that the news is untrue. In fact, the actress is taking her next step towards fiction drama and not a reality show.

Well, it's not Bigg Boss 12 but Shafaq will be entering STAR Plus' Kulfii Kumar Bajewala. And this time she will be seen playing the character of a doctor. Shafaq is currently on the sets of the show and shooting for the first sequence at Filmcity (Goregaon).

We got in touch with the actress to congratulate her for the new innings and she confirmed the news, "Yes I am all excited for it. I can't reveal much about my character as it's not allowed but all I can say is I am playing a doctor who is been introduced to bring a twist. However it's a cameo for now but rest depends on how story unfolds."

Shafaq made headlines recently when her sister Falaq said that the two are not in touch since 2 years. Also, the actress grabbed eyeballs when she had a tiff with her mother over financial issues. These two were the prime reasons why many reports claimed that after the controversies, Naaz sisters might enter Bigg Boss 12 house.

However, now we know it's not true.


Image Source: instagram/shafaqnaaz