Pandya Store Actor Akshay Kharodia To Tie The Knot With His Girlfriend Divya Punetha On THIS Date; Actor Says His Dream Is Finally Coming True
Pandya Store actor Akshay Kharodia is all set to tie the knot with girlfriend Divya Punetha. Find out more!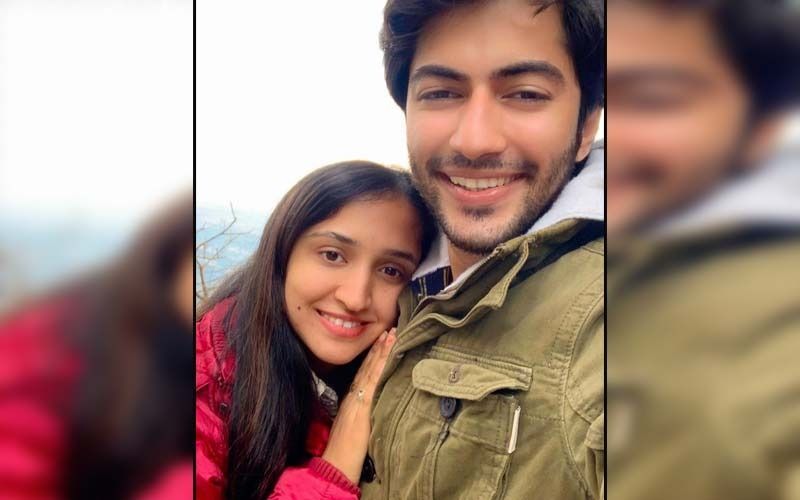 Pandya Store actor Akshay Kharodia is one of the popular actors in the TV industry. The actor's personal life has been creating a huge buzz. As many are aware, Akshay had to postpone his wedding with girlfriend Divya Punetha due to the surge in Covid-19 cases. However, he is finally ready to take the plunge. Akshay is beyond happy as he is set to marry his girlfriend this month.
Speaking to ETimes, Akshay shared, 'I feel it is a good time to get married now, the situation is better as compared to the last couple of months. We are going to have only 10 people at the wedding, 5 from my side and 5 from my girlfriend's side. It will be an intimate home wedding.' The actor added that there's no point in waiting because if the third wave is worse than the first two, then 'we will just keep postponing everything.'
Revealing more details about his wedding, Akshay said, 'We are getting married on 19th of June and I have taken leave for 7 days. My hometown is in Kota, Rajasthan and the baarat will go to Dehradun where my girlfriend lives. We will leave on the 18th and the wedding will be on the 19th. We are going to have all the functions on that day itself. There are no pre-wedding functions as they are only 10 people involved in the marriage and it's just family.'
Akshay added that all members of his team are invited to his wedding. 'I've invited everyone from the star cast but I know no one from them will be able to make it to the wedding because they are a part of Panday Store,' said the actor. He went on to reveal that the wedding will happen as per Hindu tradition. 'She is a pahadi and I am a Rajput. Humare yahan baarat haathi par aati hai but yahan toh I don't think I will even find a ghodi for the wedding. We will also have a court marriage after sometime.'
Image Source:Instagram/AkshayKharodia