Pandya Store Actress Simran Budharup On Her Marriage Plans: 'I Want To Do A Court Marriage And A Honeymoon In Europe' - EXCLUSIVE
With Pandya Store team getting married one after the other, we thought of asking Simran Bhudharup about her plans too regarding her marriage with boyfriend Aashutosh Semwal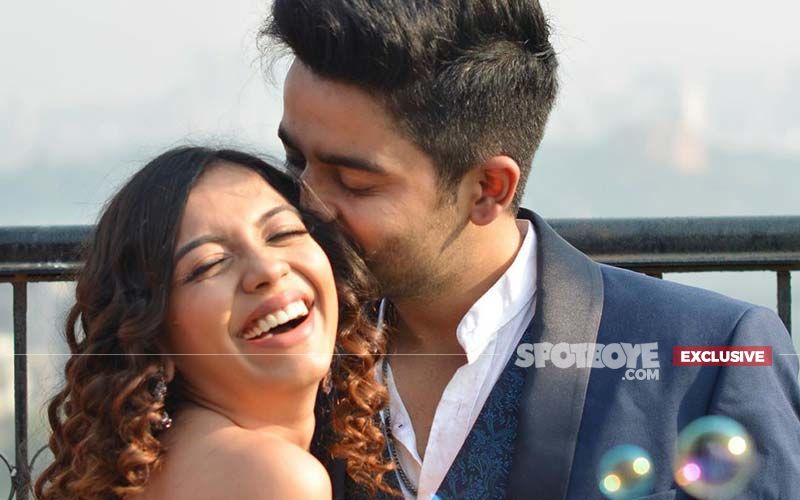 Pandya Store actors Akshay Kharodia and Shiny Doshi recently got married to the love of their lives. While Akshay tied the knot with his long-time girlfriend Divya Punetha in June, Shiny Doshi got married to her fiance Lavesha Kharijani on July 15, after being in a relationship with him for three years.
In times where actors like to keep their relationship status a secret, Simran likes to talk about her love life openly. Ask her what makes her an exception and the actress says, "Whatever happens to my life is very much clear to everyone and there is no need to hide unless and until you are not sure about that person. What I feel is anything can happen to a person's life. And if you are not telling it to the media then you can't say it to other people also. And it doesn't work like that for me. If I have anyone in my life then everyone should know about it."
Simran also shares the reason behind choosing a guy who is also from the same industry, "For me what matters is how much we connect and how much I love that person rather than what he is doing or what not. Women want their partners to be well- established and well-settled but that can happen together also. And I see us growing together."
Simran also went on revealing the kind of marriage she wants to have with Aashutosh Semwal.
"I never thought about a grand wedding. I don't want that. I want a court marriage and then I'll rather use that money for my honeymoon, which I intend to have in Europe," concluded the actress.
Image source: Instagram/simranbudharup