Parth Samthaan Is In No Mood To Get Back To TV, Shares He Is Happy Exploring Various Other Platforms
Kasautii Zindagii Kay 2 actor Parth Samthaan says he is currently happy exploring other platforms and hence doesn't want to get back to TV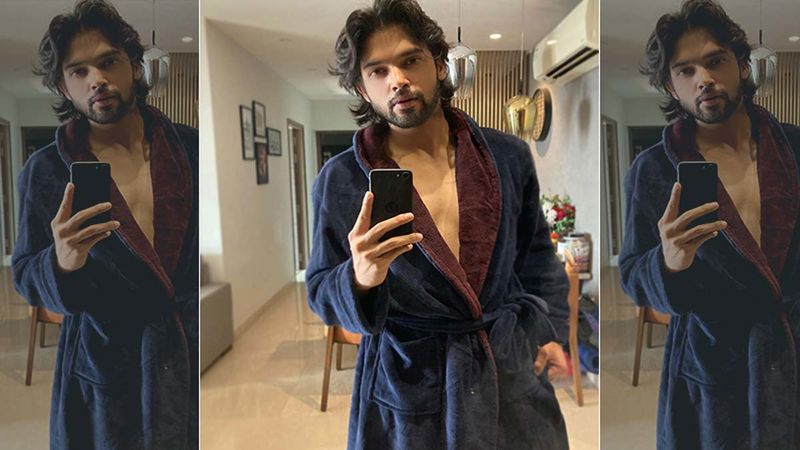 Parth Samthaan who rose to fame as Anurag Basu in Kasautii Zindagii Kay 2 has decided to maintain a distance from the small screen for some time. No harsh feelings, the actor has justified that he is in no mood to get back to TV as he is busy exploring other platforms. After the popular TV show Kasautii Zindagii Kay 2, the actor tried his hands at music videos, web series and Bollywood as well. In the conversation with ETimes the actor shared how his life has been after the popular TV show wrapped up.
On exploring other aspects of entertainment business, he said, "Right now, I am very happy exploring various platforms. At least for now, I am not in the frame of mind to go back to the world of television." Along with impressing the audience with his acting chops, he has also impressed his fans with his fit physique on the social media platform. According to Parth everyone should treat fitness as part of their healthy lifestyle, the actor also feels he wants to better himself.
"Fitness is part of a healthy lifestyle not just for me, but everyone. I see a lot of people getting into it to have a fit body. I am very serious about my fitness-not because I want to look better than others with an attractive body, but because I just want to be a better version of my own self. I am not competing with anyone to look good or more handsome than others. I love to work out and fitness has been a focal point in my life. Along with workouts, I also follow a strict diet chart," says Parth.
The actor also shared that he will be celebrating his 30th birthday in Goa along with a close group of friends. "Since we are still struggling with COVID-19 and Maharashtra is witnessing a surge in the cases, I am planning a Goa trip with my folks. Along with my friends, I want to chill, relax and celebrate. Staying safe and healthy is more important," said the actor.
The actor who has been in the industry for a decade now, feels overwhelmed when someone comes and tells him, his/her grandparents are also fond of his work. Believing in everything takes its time to happen, he said, "Everything happens slowly and gradually. When I did my first show, I was very new in the entertainment industry and things were really different. But after doing Kasautii, a lot of things changed. My friends, relatives, people in my housing society- everybody knew that I'm the one playing Anurag Basu. And it really makes me feel good."
Image Source: Instagram/the_parthsamthaan