Payal Rohatgi Takes A NASTY Dig At Kangana Ranaut's 'Dhaakad' As It Fails To Perfrom At The Box-office; Says 'Karma is a b***h'
Payal Rohatgi took to Instagram and shared a screenshot of a news report which read that Kangana Ranaut's Dhaakad earned Rs 50 lakh on day 1 at the box office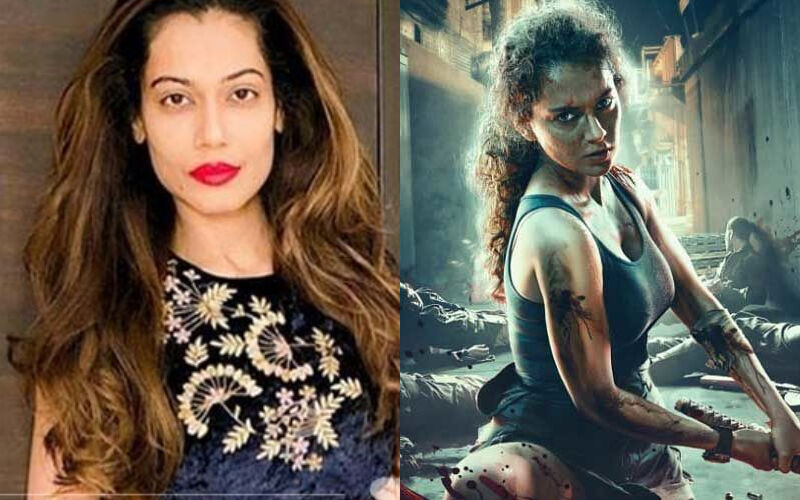 Payal Rohatgi who was last seen attending a reality show 'Lock Upp', had a rather interesting take on Kangana Ranaut's recently released film 'Dhaakad'. The reality star took a dig at Kangana's recently released film 'Dhaakad'.

After Munawar Faruqui emerged as the winner of the show, Payal expressed her disappointment over the results.
Payal took to Instagram and shared a screenshot of a news report which read that Kangana's Dhaakad earned Rs 50 lakh on day 1 at the box office. She shared another screenshot of an old tweet posted by Munawar that read, "I come from Two India 1) 1947 2) 2014 #FreedomOfSpeech."
To note, Payal was earlier seen attending the special screening of 'Dhaakad', and she took at dig at Kangana. She even shared pictures from the screening night and wrote, "Rangoli, you are such a good human being. But your sister was not happy to see me. She was sulking."
A previous ETimes report quoted Payal slamming Kangana Ranaut for helping Munawar win the show.
A part of her post read, "Sad PR gimmick by.Using jobless celebrities to target me. Point is if they know the lazy winner of #lockup and they have watched the show called #Lockup then they need to know Payal and the understand meaning of the word #BADASS. Kangana and lot of A-grade celebrities who came as guests on #lockupp called me #BADASS. Maybe they didn't know the meaning of it then in the middle of the show and on finale Kangana realised it. So that means the concept of the show was an OCCHA (shallow) thought and so THEY made winner of Ghar Ghar ki kahani (she hinted at Kahaani Ghar Ghar Kii) types after bonding with host of #Biggboss one week before finale when the whole season all Kangana said was that this show is not GHAR GHAR KI KAHANI types." She even unfollowed Kangana on Instagram.
Image Source: Instagram