Piyush Sahdev And Guddan Tumse Na Ho Payega Actress Sehrish Ali Are Getting Close. What's Brewing?
The latest gossip churning in the tinsel town mill is that Piyush Sahdev and Guddan Tumse Na Ho Payega actress Sehrish Ali. Though both of them maintain the "we're just good friends" stance, SpotboyE.com's khabris bring a different tale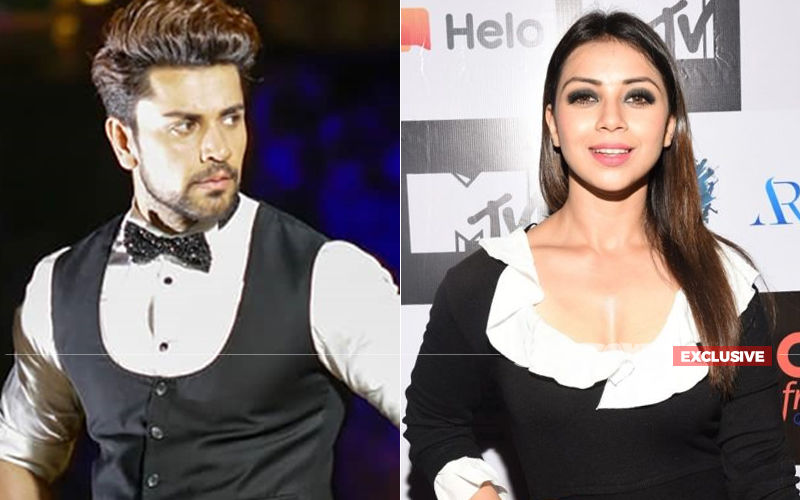 So, who's the latest IT couple, painting the town red in the world of television? We hear it is Piyush Sahdev and Guddan Tumse Na Ho Payega actress, Sehrish Ali. The two have been spending a little too much time with each other.

A source, close to the couple informs SpotboyE.com that the two are inseparable and just relish each other's company. Piyush who was last seen in Daastan-E-Mohabbat: Salim Anarkali is gearing up for Ekta Kapoor's new show, Haiwan, and he was out for a photo shoot for the same show at an amusement park. And guess who accompanied him there? But of course, Sehrish.
"Sehrish is with Piyush all the time. She also attends events with him. In fact, recently he did a photo shoot for Ekta's show, Haiwan at an amusement park and Sehrish went along with him there as well. They are totally into each other," the source added.

We got in touch with Sehrish and Piyush to know what's up with them. While Sehrish replied to our query and said, "We're just friends" and when prodded further about being spotted with him a lot of times, she replied, "Friends hang out with each other, doesn't mean they are dating." Piyush also maintained somewhat same stand and replied, "Not true. I have been separated from my ex-wife since last 2 years but we haven't got divorced yet so there there's no chance of dating someone. Rest about Sehrish...she's a dear friend!"
But what we hear from our source is that she is all gaga about Piyush among her friend circle. "Piyush wants to keep the relationship under wraps for now as it's new, but Sehrish is going all out about it to her core group of friends. She is very vocal about it," source told us.

Piyush Sahdev is quite often in news. In 2017, he got separated from his wife, Akangsha Rawat, and was accused of rape by a model in the same year. He spent some 14 odd days in jail. Recently, we spoke to his estranged wife, Akangsha and he said their divorce has still not come through as Piyush is being unreasonable and unfair in his demands."My divorce proceedings are not over yet and I don't see it getting done anytime soon. There are many complications and it is going to take long. Piyush wants divorce but he is not agreeing to a lot of things, which I feel is unfair. He is being unreasonable," Akangsha had revealed to us.

Coming to Sehrish and Piyush's link-up rumours, it seems to be a classic case of taking it slow and being "just friends" for now.


Image Source:- Instagram/syed_sehrish_ali/piyushsahdev