Post Delivering Her Son Jayce, Anmol Chaudhary Reveals She Has Spent Countless Nights Sobbing About 'Keeping Her Pregnancy A Secret'
Anmol Chaudhary who is an unmarried single mother revealed her struggle on keeping her pregnancy a secret. She also shared some beautiful pictures flaunting her baby bump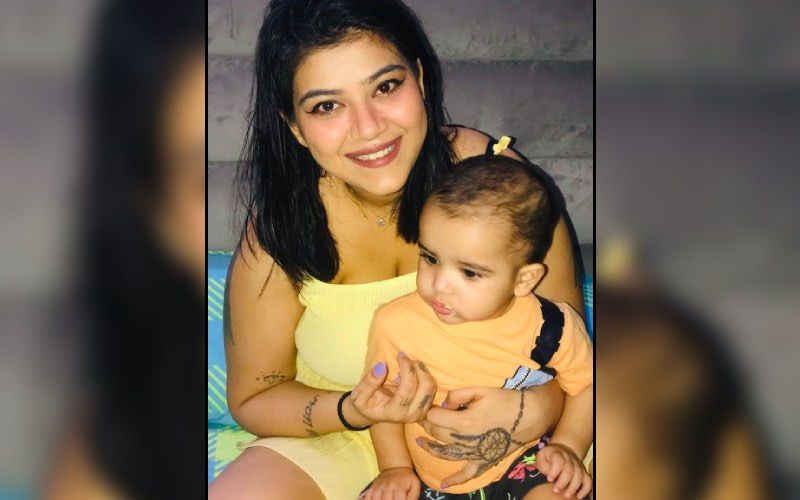 Social media influencer and a star of a dating reality show, Anmol Chaudhary is an unmarried single mother. Anmol recently took to her Instagram account and shared some pictures from her photoshoot where she is flaunting her baby bump. While putting her baby bump on display, Anmol revealed a heartfelt back story on how she was feeling lonely and sobbing about keeping her pregnancy a secret. However, after seeing warm messages on her social media DMs and calls from her loved ones, Anmol was overwhelmed to reveal her secret 'which is being supported and adored all over India'.
Sharing those beautiful snaps on her page, she captioned it with, "I would never be able to forget the countless number of nights, I have spent sobbing about keeping my pregnancy a secret and feeling lonely. Finally, I'm in out with my little secret which is being supported and adored all over India. My DMs are full of all the wonderful messages and calls. I'm clueless about how to express my emotions in words. I'm so overwhelmed right now with the amount of love that I'm receiving from all the lovely souls."
"Thank you so much for supporting and loving us. I might have not replied to you all but just wanted to tell you that I love you all and you guys have given more strength and courage to Mommy and Jayce. Love, Anmol & Jayce" Anmol who is a mother of a baby boy Jayce concluded.
While talking to SpotboyE.com
, she spoke about her secretive pregnancy and said, "In January 2020, I came to know that I am pregnant. Of course, my first thought was never to keep the child initially considering the mental state I was going through because of my breakup. My friends and councillors told me it would not be wise to keep the baby and my financial situation was also very weak."
When asked how she managed to keep her pregnancy a secret, Anmol said it was difficult but the most difficult part for her was to see actresses like Anushka Sharma, Amrita Rao, Kareena Kapoor sharing their motherhood journey on social media. "Being an influencer myself, when I used to see all these posts, it used to tear me apart. I was living a dual life which was like a burden," she said.
Image source: Instagram /anmolchaudharyofficial