Anmol Chaudhary On Being An Unmarried Single Mother And Keeping Her Pregnancy A Secret: 'It Tore Me Apart To See Anushka Sharma, Kareena Kapoor Share Their Pregnancy Journey'- EXCLUSIVE
Anmol Chaudhary shares her journey of being an unmarried single mother, how her family disowned her and what is she planning for her and the baby in the future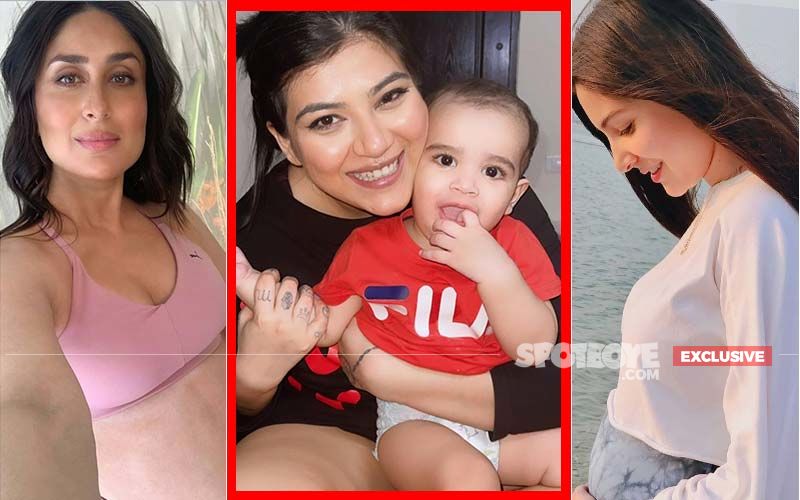 Anmol Chaudhary, who rose to fame from a dating reality show, recently announced to the world that she is a single mother of 10-month-old baby boy Jayce. Anmol, who is not married, had a tough journey to keep her baby without family and boyfriend's support.
In an exclusive chat with us, she narrates how she managed to keep it a secret from the world and what she has planned for her and baby's future. Read on;
When did you learn about your pregnancy?
In January 2020, I came to know that I am pregnant. Of course, my first thought was never to keep the child initially considering the mental state I was going through because of my breakup. My friends and councilors told me it would not be wise to keep the baby and my financial situation was also very weak.
Then what convinced you to keep the baby?
After my breakup, I was very depressed and didn't want to live. I always looked for love but the person I loved ditched me. So, I thought this baby can be that love for me and I shall live for the baby.
How did you manage to keep your pregnancy a secret?
It was difficult but you know what was most difficult for me. In 20, a lot of actresses in the industry became mothers like Anushka Sharma, Amrita Rao, Kareena Kapoor, and all of them were constantly sharing their stories and journey on social media. And being an influencer myself, when I used to see all these posts, it used to tear me apart. I was living a dual life which was like a burden.
But you continued to post on social media...
Yeah, but I saw changes in my body everyday. A lot of people trolled me and said things like, 'Lockdown mein khaa khaa ke weight badh gaya hai.' I used to get deeply affected as I wanted to tell them that the weight is because of the baby I am holding inside. During my pregnancy, there was not a single night when I didn't cry and sleep.
These trolls used to make you cry?
Not just that but I used to miss my boyfriend a lot. I wanted him to be with me in this phase. We discussed babies' names together.
Was he aware that you are keeping his baby?
The moment I learned about my pregnancy, I texted him saying that I am expecting. So, whatever expense would be to abort the baby, we will bear equally. That's when he said ok cool. I went to the doctor and got my ultrasound done with my sister. When I heard the baby's heartbeat I decided to keep the baby. So after a week, he messaged me asking what happened to your abortion you didn't tell me. I was like I am keeping the baby and he thought I was kidding. After a month he realized I was serious.
So what was his reaction to the decision?
He started abusing me that you can't keep the baby as his friends scared him saying that she is purposely doing all this and will put a rape charge on you. Unfortunately, girls working in this industry are often judged like that. I told the person directly it is my decision and you can't force me to abort. So, you don't interfere.
Is the guy from the same industry?
No, he is not.
Then who stood by your decision and helped you to sail through this?
My younger sister Garima Chaudhary came down to be with me, as well as my friends Naina Singh, Meenal Shah and Pratyksh Sharma.
How did you manage your financial expenses then, if he didn't support you?
Lockdown happened in March and by June I just had 60k left with me to survive including my house rent and medical expenses. So, I decided to crowdfund. For which I designed a website and I had explained my situation also to the person that I can't reveal my identity because my father doesn't know about my pregnancy. The guy told me in that case you have to market your own campaign. And I was okay because I had my friends in the industry and I knew that even if they put a single swipe up I will get some money and within four days I raised more than 5 lakhs. That means I was doing something right. I hold an Instagram page that goes by the name of secret supermommy.
Did your boyfriend try to contact you later?
When Sushant Singh Rajput died, I also posted a video of me talking about my depression which went quite viral. That's when he called me to say I hope Anmol you don't have any grudges against me. In case you need any help do let me know. I guess he felt that I may also harm myself and things will come on him. He was scared.
Did he come to see the baby post-delivery?
He came to meet our son in the hospital in a drunken state and I felt really bad. I had done a video call to him first to show the baby.
Do you want to settle down in the future with someone?

I would love to. A few weeks back only I did meet someone but then again his family was a little orthodox and things didn't work out. After so long I had liked somebody and in twenty days I got so attached to him that I felt that pain when I couldn't get to speak to him. Not now, but in the future, if I meet someone with clarity, I would like to settle down. As I do want Jayce to have a sibling and a good father. So that we could live a normal life like any other family.
Lastly, what are your plans on the workfront?
I want to do travel blogging with my son and keep influencing people over social media.



Image Source: Instagram/anushkasharma/kareenakapoorkhan/anmolchaudharyofficial