Preggers Kishwer Merchant Is Taking Delivery Lessons From Rachel Green And Ross From Friends- WAAH
Kishwer Merchant who is soon to be a mommy took to her Insta stories to share a scene from FRIENDS when Rachel Green is about to deliver a baby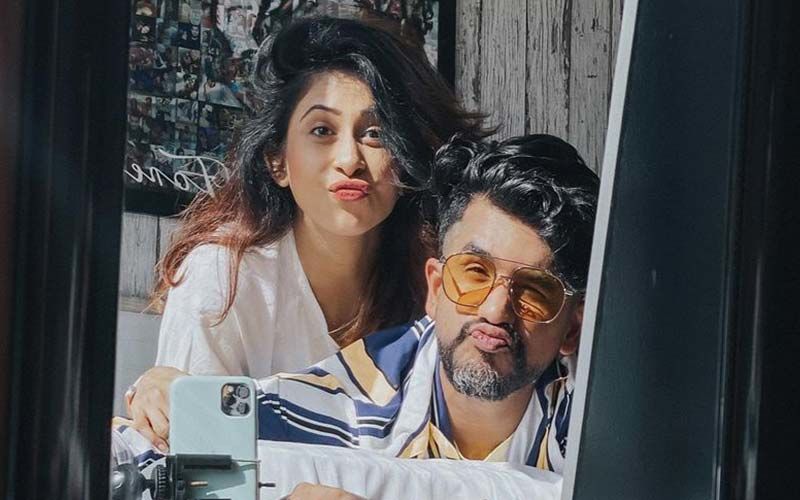 Television's coolest couple, Kishwer Merchant and Suyyash Rai recently announced that they are going to be parents soon. They took to their social media accounts to announce that their first baby will arrive in August 2021. They shared a sweet picture that shows Kishwer Merchant's baby bump with Suyyash Rai kissing her belly. Now, Kishwer seems to be taking some lessons and doing her studies about delivery.
Taking to her Insta Stories, Kishwer shared a picture that sees a scene from FRIENDS playing on the TV. The scene is from the one when Rachel delivers the baby. Well, all the FRIENDS would know that Rachel was in the hospital for hours before she delivered Emma even though she was a few days late than the due date. Who better than her to take lessons from. While sharing the picture, Kishwer captioned it as "Prepping, Learning" with laughing emoticons. She also tagged Suyyash Rai in it. LOL.
Take a look at her Insta stories here.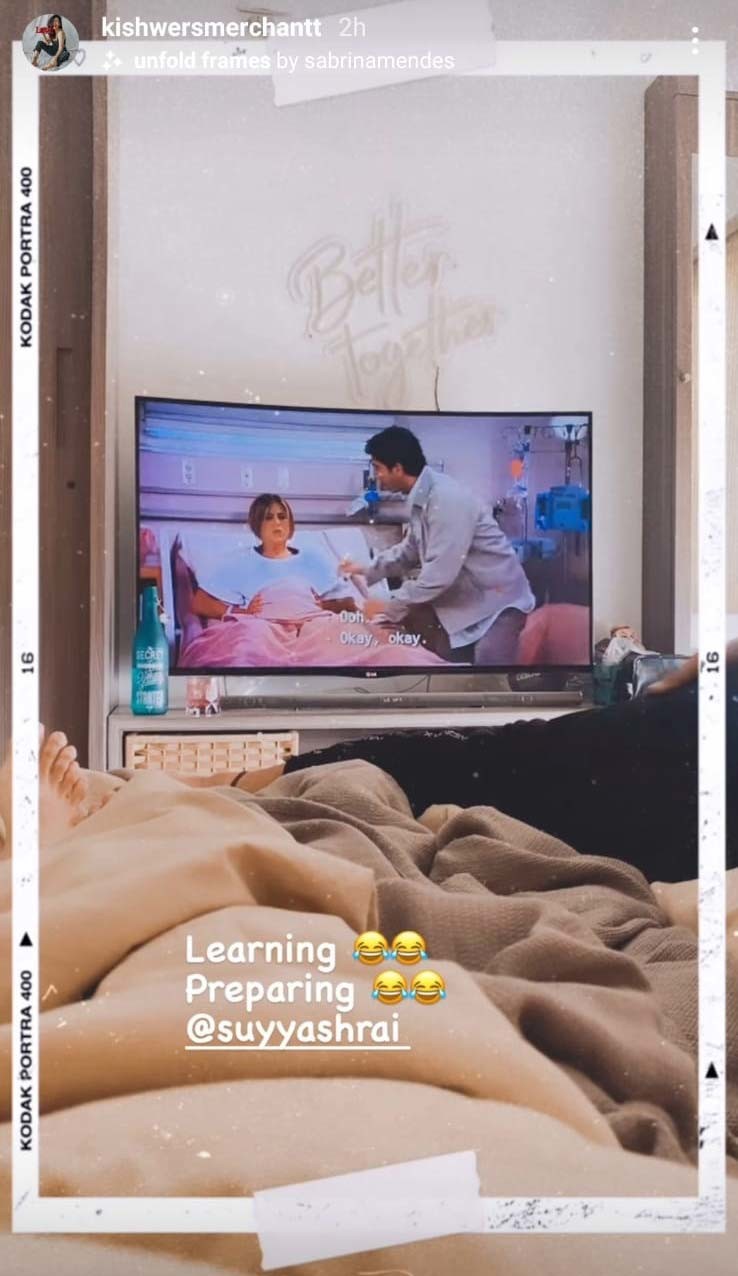 In an interview, Kishwer had spoken about being a mother at 40. To Hindustan Times, she said, 'Being a mother at 40 is cool and age is just a number. It was destined to happen this year, I guess. I asked all sorts of questions to the doctor but she's asked me not to worry. In fact, I have cousins who have delivered at 40 and 42, so I don't see age as a problem and things are changing as many people don't have kids at 20 or 24 but a bit later. Moreover, due to our lifestyle, workout, healthy eating, it will be fine and delivering at 40 is fine."
Image Source: Instagram/kishwersmerchantt