Priyank Sharma Pens Another Letter For Ex-Gf Divya Agarwal, What Will Be Her Next Move?
It's a never-ending scene for Priyank Sharma and Divya Agarwal, who continue their cold war. This time however, Priyank tried going the nice way with a letter, urging people to stop hatred and negativity. Ab kya karengi Divya?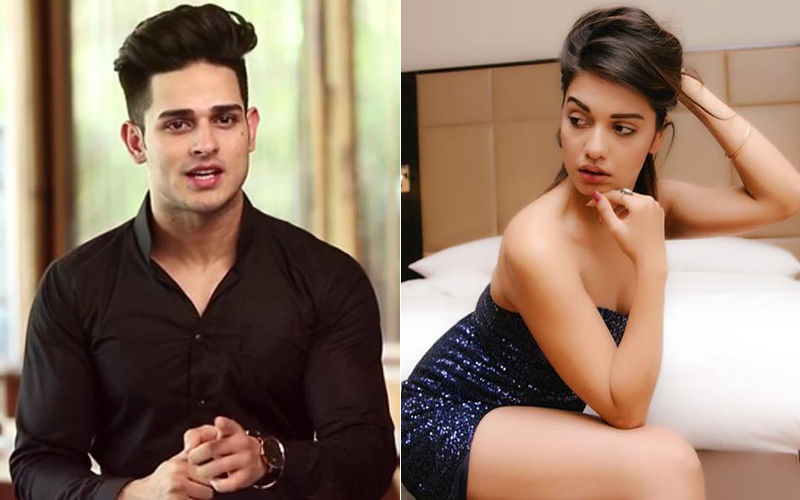 Priyank Sharma and Divya Aggarwal continue grabbing limelight, thanks to their war of words. It all started with Priyank's closeness to Benafsha Soonawalla in the Bigg Boss house, which irked Divya to no end. She has been discussing her relationship with Priyank in the ongoing reality series, Ace of Space and that coaxed him to respond to her, by means of a letter, which he did, a couple of days back. In the letter, he expressed his angst in a subtle tone, straightaway telling her that he wants this to stop and doesn't want their topic to be pulled through in the house.

Post the letter, Vikas Gupta, the host of the reality show, that she's a part of right now, shared the contents with her. On reading it, Divya had a breakdown and said, "Priyank must have a pretty face but his heart is black. He spoiled my life like anything". Since the entire fiasco, social media users have been trolling her incessantly and calling her "fake" and someone who's out to tarnish Priyank's public image. That once again, turned to be a reason for Priyank to pen a letter, but this time, in support of his ex-lover. Here are the excerpts of the letter:
He writes that he will always consider her a close friend because he knows she's not as she seems to be in the show. He urges his followers to stop the hatred and negativity and respect Divya. He even goes about to thank Benafsha for all her support. In fact, he writes that Ben played a key role in him forgiving Divya and that she has always been respectful toward her. Finally, he ends the note, by stating that he will hope for Divya to win the show, and even vote for her.
Well, we really don't know what's up in Priyank's mind exactly, because a few days back, he was fully infuriated and now, he has come out completely in a neutral and sober tone. We wonder what is going to be Divya's next move.


Image Source:- Instagram/@priyanksharmaaa/@divyaagarwal_official