Priyank Sharma & Preetika Rao To Finally Get Lucky!
After two television projects with Priyank Sharma and Preetika Rao, did not see the light of day, finally, here's one mega show, that will give the viewers a chance to see this cute couple on screen...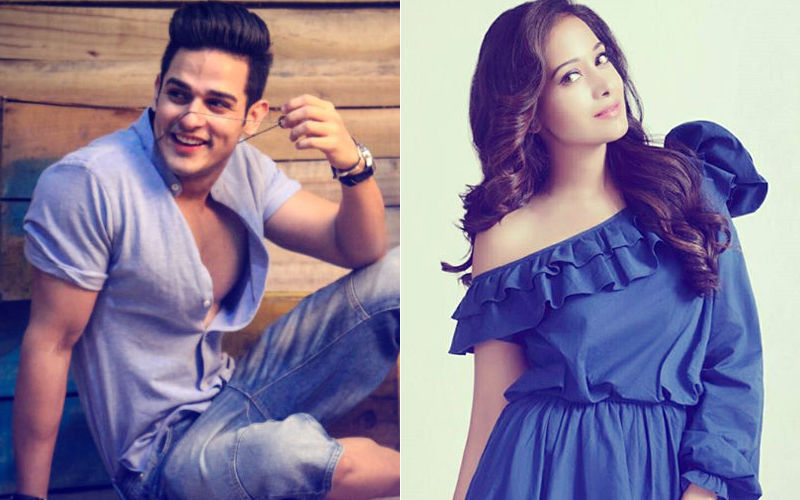 Laal Ishq will see some popular television faces as a part of this episodic series. With an unusual combination of romance and thrill, the show portrays love in a way that will question the clichéd thought of 'happy ending love stories' bringing the viewers a series of passionate love stories with a supernatural twist.

The show which is slated to launch in June will follow an episodic format featuring popular television face or couples to narrate twisted stories that will touch your heart yet leave you with goose bumps. The makers of the show have roped in Priyank Sharma and Preetika Rao to kick start the unique series of love stories. Incidentally, the pair were due, to work together on few projects in the past but for some unforeseen reasons, didn't make it to the screen much to their fan's dismay. Seems like the two were destined to work together again, and Laal Ishq will be the perfect come back for the duo.

On talking about their stint in the series, Preetika said "As an audience I have always been a fan of short series with out of the box concepts. This will be my first time I will be a part of supernatural genre and so I am extremely excited for this one." She further added, "I've worked with Priyank on some projects in the past, but for some reason or the other it didn't take off, but we've stayed in touch ever since. We've finally got a brilliant chance to share the screen space, and maybe we were just destined to be paired on this show. This is something our fans were really looking forward to."

Sharing his excitement on being a part of the show Priyank said, "I have always enjoyed being a part of love stories, but what makes Laal Ishq extremely special is the fact that it has a mysterious side to these stories. Even though I will be seen in only one story, I am super excited to be a part of the opening episode for such a show. When I heard about the character that was offered to me, I agreed instantaneously! Moreover, I get the opportunity to work Preetika which is great."