Priyank Sharma's Reaction On Luv Tyagi Unfollowing Him On Social Media: "Yeh Sab Bacche Karte Hai, I Will Speak To Him Personally"
Priyank Sharma walked the red carpet of Telly Awards 2019, last evening. It was imperative to ask him about close buddy Luv Tyagi unfollowing him on social media. Watch the video to know what the Puncch Beat actor has to say to it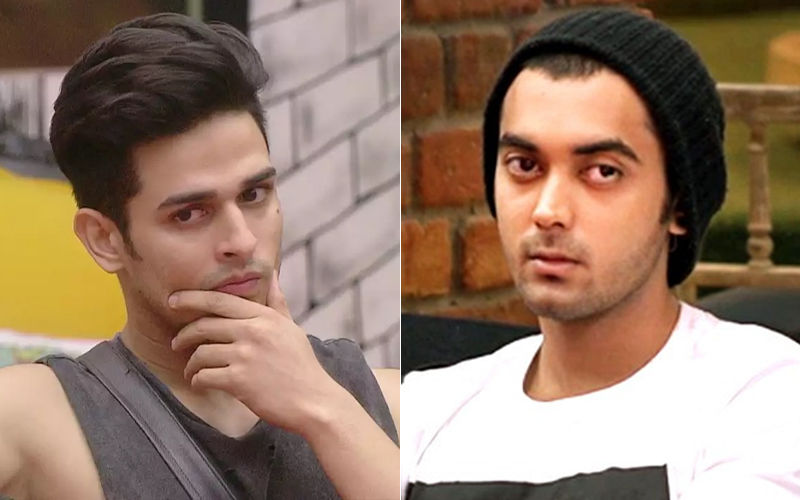 Bigg Boss is one such reality show which makes relationships for life and sometimes shows how certain friendships are strong just inside the house.
Recently, when Luv Tyagi unfollowed Hina Khan and Priyank Sharma on social media
, whispers grew louder that a crack has come in the trio's dosti. We even spoke to Luv about it, who ignored our question with a diplomatic stand.
And now, we caught hold of Priyank Sharma at the Telly Awards 2019, which were held last night. Of course, it was the right moment to ask the Puncch Beat actor about the changed equation between the three. Priyank, who also tried to answer in a balanced way, said that the entire idea of following and unfollowing someone on social media is very childish. Watch the video below (1:28- 2:05) to see in detail what Priyank has to say to this:
Interestingly,
when we contacted Luv, a few days back, to know why he unfollowed Hina and Priyank, he too tried to avoid the topic but on insisting that his fans are curious to know the truth
, he decided to reply via message. On the matter Luv had said, "I don't think that this topic is important enough for me at the moment, I'm busy focusing on my upcoming music video! Also, friends remain friends (if they want to) even after unfollowing each other on social media platforms"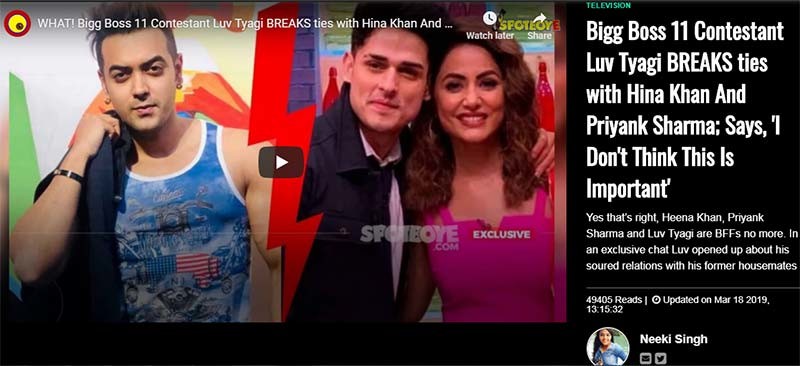 Well, for those who've come in late, Hina Khan, Luv Tyagi and Priyank Sharma were inseparable inside the Bigg Boss house. Even after coming out, the trio maintained good contact and even hung out together. However, with the recent development, looks like the equations have changed!
Image Source:- Web.voot/vimocafe