Rakhi Sawant And Her Boyfriend Adil Khan Durrani Claim Her Ex-Husband Ritesh Is Yet To Return Her Rs20 Lakh-REPORTS
Rakhi Sawant slammed her former husband for making statements like, he has spent crores over her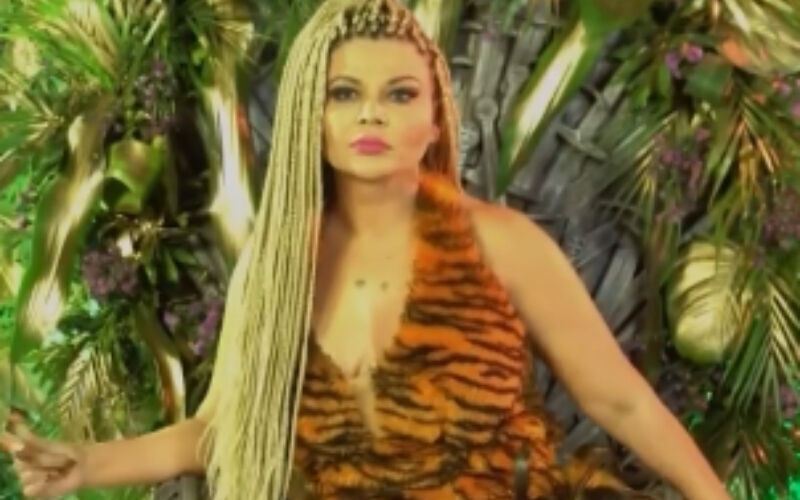 Rakhi Sawant, who has found love in Adil Khan Durrani, seems to be having a time of her life with her boyfriend Adil. However, she suffered a major setback after her Instagram account was hacked and she took the help of the Mumbai police.

Interestingly, Rakhi believes it was her ex-husband who was behind it and she has also filed a complaint against him at the Oshiwara police station. Although, the former Bigg Boss star can finally sigh a breath of relief as her account is back and spoke to the media about her ex-Ritesh.
Talking to the media, Rakhi slammed her former husband for making statements like, he has spent crores over her. Not just Rakhi, but even her boyfriend Adil Khan Durrani lashed out at Ritesh and claimed that her ex-husband has to pay Rakhi Rs 20 lakh, reported ETimes.
"Till now Ritesh has not given me anything, he has not spent a single penny on me. The house I am living in is my own. Shame on him for spreading lies. The gold jewellery that he gave me was also artificial. He had given me a red colour car when Adil gifted me a BMW, he called me and asked me to send the car back. He fought with me for four days as the spare tyre was missing from the car. We are filing an FIR. I want to tell Ritesh don't try to be a villain between Adil and me. Ae Villain chal Nikal. I want to give one message to Ritesh that stop talking nasty about Adil," she said.
Ritesh, on the other hand, told ETimes TV that he will reply to Rakhi's allegation in a legal way.
Meanwhile, Rakhi also stated that she ruined her life by marrying Ritesh and narrated an incident when he promised her of buying a BMW for her, but later told her she doesn't deserve it.
"After coming out of the Bigg Boss house, Ritesh took me to a showroom to buy a BMW for me, he took Rs 4 lakh also. But the next day, he took that money and said you don't deserve a BMW. I've been visiting the police station since the last 2/3 days as Ritesh, my ex-husband, had hacked my social media accounts. I am ashamed of calling him my husband. He told me he will destroy me and I want to tell him, I ruined myself by marrying you. I have filed another complaint as we had a maid which Ritesh had hired. She worked at my place for the last 7/8 months. She would give all the information about my life to Ritesh and he would pay her. She lied to us that her mother passed away and hence she won't be coming for a few days. Later, when we came home we found some of my stuff was missing like my phone, shoes, clothes. We have filed a case against that also," shared the Bigg Boss fame star.
During the interview, Rakhi had rubbished Ritesh's claims of him spending money on her and revealed that Bollywood star Salman Khan helped her.
Image Source: Instagram