Rakhi Sawant Confesses Having Suicidal Thoughts, Reveals She Wanted To Hang Herself And Leave Suicide Video Blaming Ex-husband Ritiesh
Rakhi Sawant now alleged that she had suicidal thoughts because of her ex-husband Ritiesh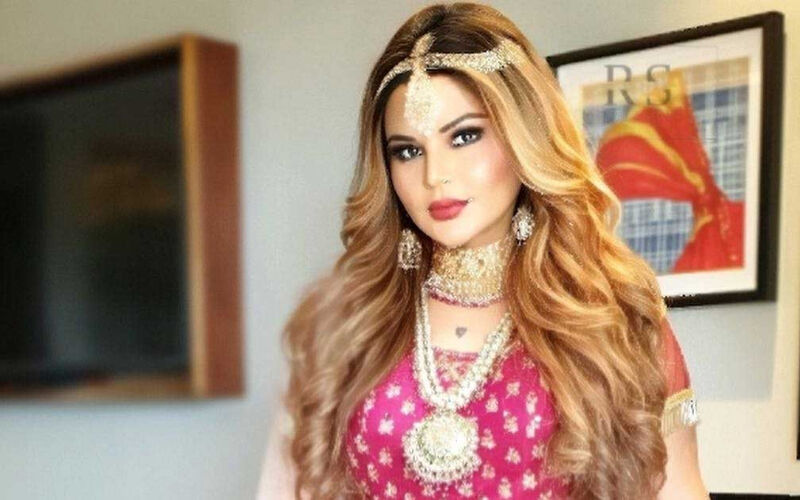 Rakhi Sawant appears enjoying the current phase of her life and she appears to be in the happiest phase after a really long time now. All thanks to her boyfriend, Adil Khan Durrani, who has high regard for the actress.

However, Rakhi Sawant now alleges that she had suicidal thoughts because of her ex-husband Ritiesh.
Sawant has opened up about the same in a recent interaction and spoke about her divorce and the pain she experienced in its aftermath. She even said that she'd never forgive her ex-husband, Ritiesh, for what he did to her mother, leaving her in the hospital to bleed while she was in the Bigg Boss house, neither taking care of the actress' mother nor paying her bill, which left hurt beyond repair.
She said, "I will never forgive my ex-husband Ritiesh for what he did with my mother; he left her in the hospital to bleed and I was in the Bigg Boss house, he didn't even pay or take care of her and I was hurt and couldn't take it."
She further said, "I went into depression, didn't speak to anyone and let me be honest, I even got suicidal thoughts where I had decided to hang myself and record it and if anything happens to me, then he would be responsible for it as so much he has hurt me the pain was so much that at that time I couldn't understand anything."
Rakhi ended by saying, "It was that time that Adil came into my life and things changed for me as he took care of me and gave me all the love and I healed through his love."
Even though Rakhi was upset and crying over the restriction of her social media accounts, the netizens took it in another way, and they were 'glad' that her account is restricted.
Image Source: Instagram