Rakhi Sawant's Brother Rakesh Blasts Sister's Ex-husband Adil Khan Durrani For Torturing Her! Says 'Uski Sharir Ke Daag Nahi Dekhe The Aapne'
Rakesh was asked to react to the recent allegations made by Adil and he has strongly responded to his former partner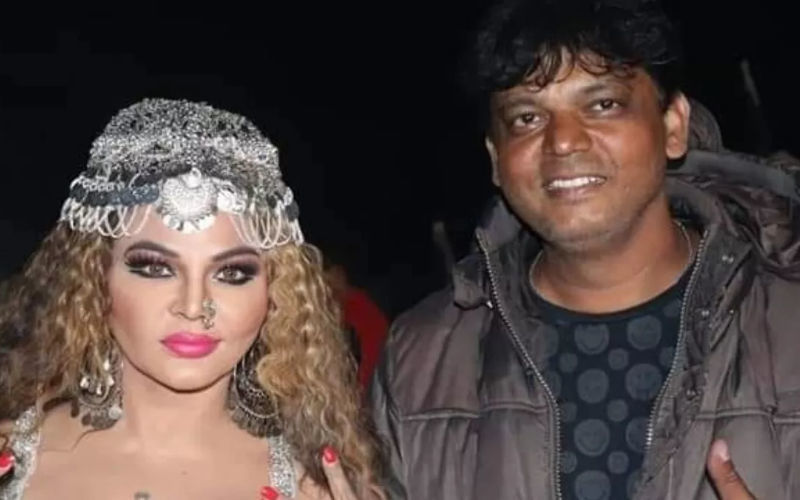 Rakhi Sawant's ex-husband Adil Khan Durrani, who was recently released after spending five months in Jail held a press conference on Monday, August 22, 2023, and he has strongly responded to his former partner. The businessman has levelled a series of stirring allegations against her. Now, in an interview with TellyTalkIndia, Rakhi's brother has reacted to all the accusations made by Adil and bashed them.

"(I've known the whole story for a very long time. He ruined Rakhi's life. The good life she was living, he destroyed it, ruined it. Adil used to beat Rakhi, and torture her. How he would make videos and show her all these things, saying that I'll upload them on YouTube, I'll upload them on Instagram, I'll ruin your career – when I came to know all these things, I felt like I should kill him myself.)
Rakesh added, "Aj Rakhi ke pass paisa nahi hai. Adil sabko paisa khilake sare videos delete karwaye. Adil ke mobile kyun chupaya gaye. Aj koi nahi hai Rakhi ke sath. Media bhi nahi hai jab media ka zarurat hai Rakhi ko. Maa ke cancer mein bhi Rakhi hamesha roti rehti thi. Aj love jehad Rakhi ke sath hi hogaya. Aj usko blackmail karke Muslim bana diya. Usko itna torture kiya. Rakhi ke sharir ke daag nahi dekhe the aapne. Jisdin mummy ko hamne shraddhanjali di, usdin hi woh futfut ke royi. Woh darti thi Adil se."
"(Today, Rakhi doesn't have any money. Adil made everyone delete the videos by giving them money. Why was Adil's mobile hidden? Today, Rakhi is all alone. There is no media around when Rakhi needs it. Even during her mother's cancer, Rakhi used to cry constantly. Today, she's caught up in a love jihad situation. They blackmailed her and made her convert to Islam. She was tortured so much. You haven't seen the scars on Rakhi's body. The day we paid our respects to mom, she cried inconsolably that day. She was scared of Adil.)"
Rakesh also got candid about his bond with Rakhi's bond with ex-husband Ritesh Raj Singh, Rakesh said, "Lockdown mein jitni help Ritesh ne ki Rakhi ke liye. Ritesh na mummy ka bohot support kiya...jis tarah rakhi ne Kiya utna woh bhi kiye...Rakhi ka usne blue films banake Dubai mein crore mein becha hai. Woh rorahi hai ab. Usne apne aap ko sambhal nahi parhi hai..main ab Delhi mein hoon. Nahi ja parh uske pass...main apne Hindustani bhaiyon ko bol raha hoon ki usko support karo."
ALSO READ | 'Adil Khan Durrani Ka Phone Aaya Jail Se': Rakhi Sawant REVEALS Estranged Husband Refuses To Divorce Her- Watch VIDEO
"(During the lockdown, Ritesh provided a lot of help for Rakhi. Ritesh supported Rakhi's mother as well, just as Rakhi did. He has also made blue films of Rakhi and sold them in Dubai for crores. She's crying now. She hasn't been able to hold herself together. I'm currently in Delhi. I can't go there now. I'm telling my fellow Indians to support her. )"
Image Source: Instagram