Rakhi Sawant's Ex Abhishek Awasthi Opens Up About His SPLIT With Wife Ankita; Says 'My Life Turned Upside Down'
Abhishek Awasthi, in a recent interview, opened up about the troubles in his marriage with Ankita and why the couple decided to part ways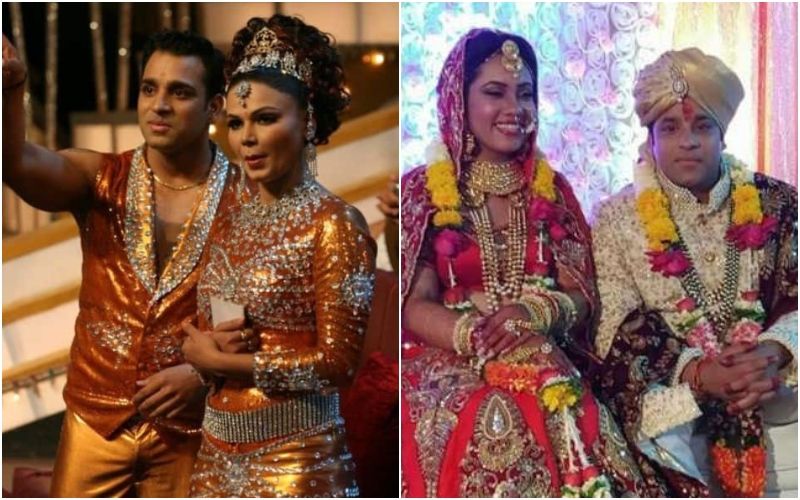 Rakhi Sawant's ex-boyfriend Abhishek Awasthi's personal life has hit a rocky patch! Following the controversial breakup with the TV icon, he married Ankita Goswami, who is a chef by profession, on February 6, 2018.

Talking to ETimes, Abhishek shared, "My life turned upside down after I suffered huge losses due to the abrupt shutting down of my dance studio in Dubai. When your finances take a hit, it affects your personal life first. I wasn't in a good space emotionally and small issues would snowball into ugly altercations. During difficult times, you react to issues differently. Every couple goes through a rough patch but how you wade through it depends on their compatibility, understanding, and support. So, yes, my marriage became a casualty of misunderstandings and incompatibility."
He also went on to reveal that the now former couple tried their best to solve the problems in their relationship and reconcile. Ultimately, they decided to part ways. But, Abhishek pointed out that he still shares a good bond with her.
Abhishek added, "I can't take away from the beautiful time Ankita and I spent together. She has been a wonderful companion. However, with time, especially during the pandemic, we realised we weren't compatible enough. That's when things started falling apart. We tried our best to save the marriage by giving each other space, but it wasn't enough. I never thought I would separate from my wife and that our beautiful relationship would culminate into separation. Neither of us is wrong, it's just the time and circumstances. Ankita and I deliberated for months before parting ways mutually." ALSO READ | Rakhi Sawant's Bro Says She Found A Good Life Partner In Ritesh: 'Her Other BF's Like Abhishek Awasthi Used Her To Make Their Career'
Ankita and Abhishek's wedding was a grand affair and it saw the attendance of the who's who of the entertainment industry including, Himanshu Malhotra, Arshi Khan, Sweety Walia and Kunal Singh.
Image Source: Instagram