Rakhi Sawant's Mother's LAST WISH Revealed! THIS Is What She Expected From Salman Khan-READ BELOW
Rakhi Sawant's mother Jaya Bheda passed away on January 28 battling cancer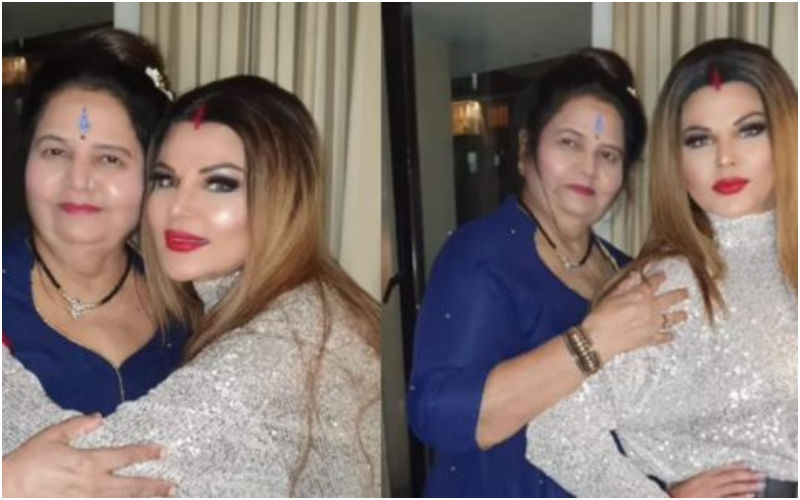 Rakhi Sawant appears to have been struck with a mountain of troubles. Following her mother's demise, the popular TV actor is facing backlash from her marriage with Adil Khan Durrani. Recently, Rakhi's mother's ashes have been immersed in Haridwar.

In a recent interaction with ETimes, Rakhi's brother Rakesh informed, "I will also pray for Rakhi's recovery from Adil Durrani's trauma in Haridwar."
Now, the latest report has also revealed Rakhi's mother Jaya Sawant's last wish. She wished that her son would get an opportunity to work with Salman Khan.
Meanwhile, Rakhi Sawant's personal life has been a rollercoaster and her tumultuous relationship with Adil has only made her look bad on social media. Well, the problems do not end there, she was even arrested following Sherlyn Chopra's complaint against her. To sum it up, Rakhi hasn't had an hour to herself.
Adil's bail plea has been postponed to tomorrow.
Rakhi's advocate Falguni Brahmabhatt said, "The Session Court has directed the Magistrate not to pass any orders until tomorrow (February 15). The Magistrate's application has been put on hold as of now. Tomorrow there is a hearing at 11 am at the Session Court. The State has asked for police custody."
Rakhi had filed an FIR under section Section 498 A, 377, 406, 323, 504, and 506 of the IPC.
Previously, talking about the case, ETimes quoted the lawyer had said, "My client has gone through hell and whatever charges she has levelled against Adil Khan have been backed by evidence. Apart from the money that he has withdrawn from her account, she has also said he was having an extramarital affair while she was away in the Bigg Boss Marathi house and has photographs as evidence. Rakhi has photographic evidence of all the assaults on her and the most grievous allegation is an act of unnatural sex."
Image Source: Instagram