Rakhi Sawant: 'When Heroines Cannot Perform, Item Girls Turn Saviours For The Film'- EXCLUSIVE
This is what Rakhi Sawant has to say about item girls and the term 'item' being associated with them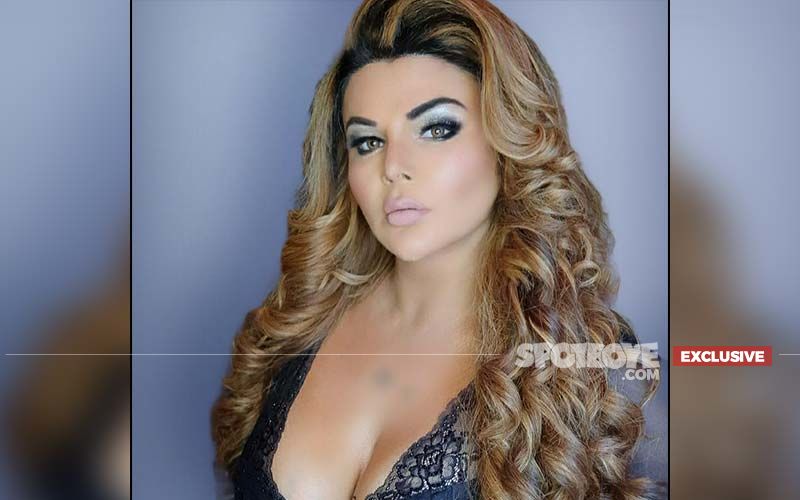 A lot of actresses, who have given some very popular item songs to the industry, have termed 'item' word derogatory. And instead wish these songs to be called a special number or a dance number.
Rakhi Sawant, who is soon going to play a Tawaif in one of her upcoming web series, told us, "Definitely 'item girl' ko item girl nahi bualana chahiye 'item bomb' bulana chahiye. Because it is a special song. Aur ye naam hamne nahi rakha hai, logon ne hi hame diya hai. When the heroine of the film can't impress the audience with her performance, such item numbers come as a saviour for the film. I feel these songs are really important and I love to do 'item songs'. In fact, I feel proud of being called an 'item girl'. I came here to become a heroine but that didn't happen and I became an 'item girl' which has helped me till here."
ALSO READ: Javed Akhtar Confirms Rakhi Sawant's Claim: 'i Did Tell Her That Someday I Would Like To Write A Script Based On Her Life'-EXCLUSIVE
Rakhi went on saying, "By doing item numbers, I was able to take care of my entire family."
The actress will next be seen in her digital series, 'Tawaif- Bazaar E Husn', "I signed the show before Bigg Boss 14 and am currently shooting for it. It's a story which revolves around three girls and I am one of them. The character is really very nice and I am playing one of the Tawaif."
In a recent interview with us, actress Elli AvRam, had also raised her concern with the term 'item girl'. The actress who is making people groove on her latest dance number 'Har Fun Maula' with perfectionist Aamir Khan for an upcoming film 'Koi Jaane Na' told us, 'why do we call it an 'item song'? Because with that word by saying it as an item song we are indirectly calling that girl an item. And I would say that is not correct. We are not an item. So, that's why I feel it should be called a special song, a dance number."
Image Source: Instagram/rakhisawant2511