Ram Kapoor Sneakily Records His Wife Gautami Kapoor's 'Daily Pampering' Session; Here's How The Latter Replied- VIDEO
Ram Kapoor took to his Instagram account to share a video of his wife Gautami's 'pampering' session. Find out how Gautami replied!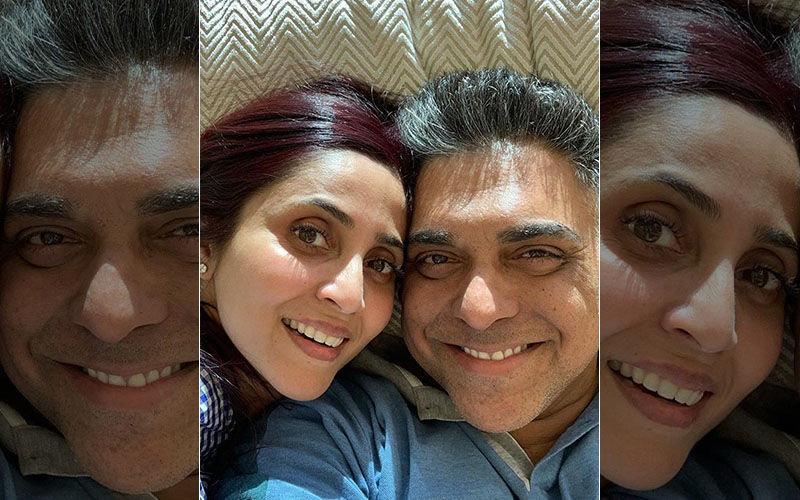 Television actor Ram Kapoor has a strong social media game, and he often posts the most interesting and hilarious videos on his Instagram account. Ram Kapoor treats his 190k followers on Instagram with adorable, and sometimes funny videos of his wife Gautami Kapoor and their pet dog Popeye. This time around, Ram Kapoor snuck up on his wife, and secretly recorded her as she got a scalp massage.
Ram Kapoor called it her 'daily pampering' session. Ram Kapoor recorded his wife Gautami getting a scalp massage, and while at first Gautami had no idea Ram Kapoor was taking a video, she later opened her eyes to realize that he was filming her. "Please keep your voices down… MADAM JI is getting her daily pampering done," wrote Ram Kapoor, while sharing the video. In the video, he can be heard saying, "There is a limit to the pampering. This is how madam gets pampered every day." Gautami could be seen with her eyes shut, and she said that it wasn't pampering.
Ram Kapoor then pulled her leg by asking her, "So what is this called? Is this called torture? Okay, so this is how madam ji gets tortured. Waah, kya life hai boss!" Gautami couldn't believe Ram shared this video on his Instagram account, and she jokingly threatened him by commenting, "Am going to kill you."
Image Source: Instagram/Ram Kapoor