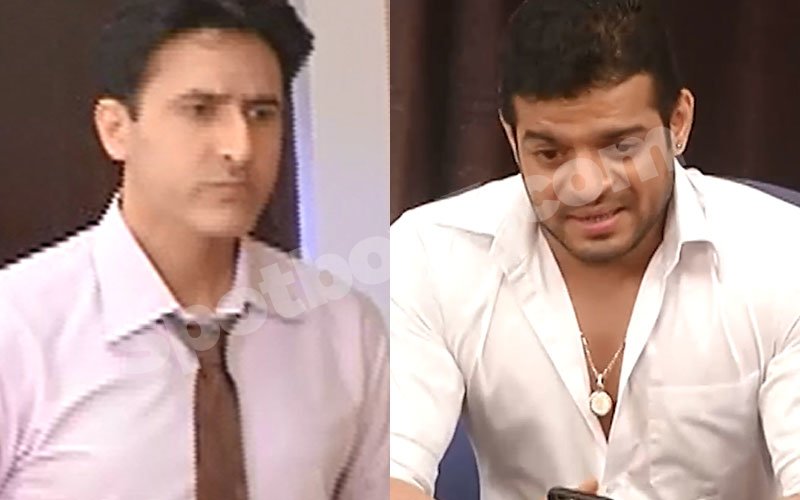 Nothing seems to be straightening out in the complex relationships between Ishita (Divyanka Tripathi), Raman Bhalla (Karan Patel) and Abhimanyu Raghav (Sumeet Sachdev) in Yeh Hai Mohabbatein.

The tension between the Bhallas and Raghav, started with a love triangle between Aliya (Krishna Mukherjee), Mihir (Raj Singh Arora) and, Raman's son Aditya (Abhishek Verma). This was followed by Adi being jailed for throwing acid on Mani's niece, Aliya.




Next, the families were pitied against each other during Pihu's custody case. Shagun (Anita Hassanandani) taking advantage of the tension in the Bhalla household, manipulates and wins Pihu's custody.




In the upcoming episodes, an unknown woman, gains entry into Mani's house. The woman starts screaming and accusing Mani of sexually assaulting her.

On her arrival, Shagun tries pacifying the woman but to no avail. To remove the lady from their house, she calls the cops.

The woman testifies in front of the cops that she wrongly accused Mani. She admits that she was paid to do so. On prodding, she reveals that it was none other than Raman Bhalla behind the entire plot.




An angry Mani is stopped from doing anything to Raman at the behest of his wife and the police present there.

It is now to be seen if these events have an effect on Mani and Ishita's friendship. To know more, stay tuned to SpotboyE.com