Rannvijay Singha Is Proud Of Bigg Boss OTT Winner Divya Agarwal; Says 'After She Lost Her Father, She Has Become Very Responsible'
Rannvijay Singha, in a recent interview, spoke about Divya Agarwal winning Bigg Boss OTT and how she is doing well in her career.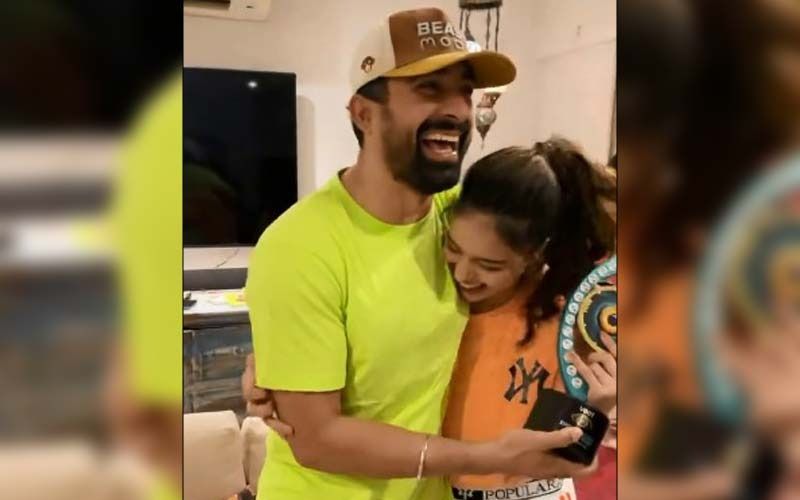 Divya Agarwal has made everyone super proud - including her close friend and mentor Rannvijay Singha by winning Bigg Boss OTT. In a recent interview, the Roadies host spoke about Divya's big win and how she has been doing extremely well in her career. Rannvijay also talked about how the actress has become more responsible after her father's demise last year. Not to forget, Divya celebrated her huge BB OTT success with her family, boyfriend Varun Sood and Rannvijay.
While speaking with Etimes, Singha said, "I am extremely happy that Divya has won Bigg Boss OTT. I am very happy for Varun too. While Varun is doing Khatron Ke Khiladi, Divya is winning BB OTT. It's an achievement for the two of them. During the lockdown, both were thinking about what they should do in their careers ahead. I'm glad they are both doing well. Not just BBOTT, but even the other web show that Divya has recently done is being received well by the audience."
Adding to this, the actor and host mentioned that Divya has emerged very strong and has taken all responsibilities on her shoulders after her father died due to Covid 19 last year. The way she has been taking all her responsibilities seriously makes him feel proud of her.

Divya Agarwal had earlier said in an interview that winning BB OTT is like a dream and that her family and Varun Sood were very confident of her win.
Image Source: Instagram/ /rannvijaysingha