Ravi Dubey And Sargun Mehta's Debut Production Venture 'Udaariyan' Records Highest Rating; Duo Excitedly Shares The News
Ravi Dubey and Sargun Mehta's produced TV show, Udaariyan records the highest rating. The duo is elated with this new milestone in their career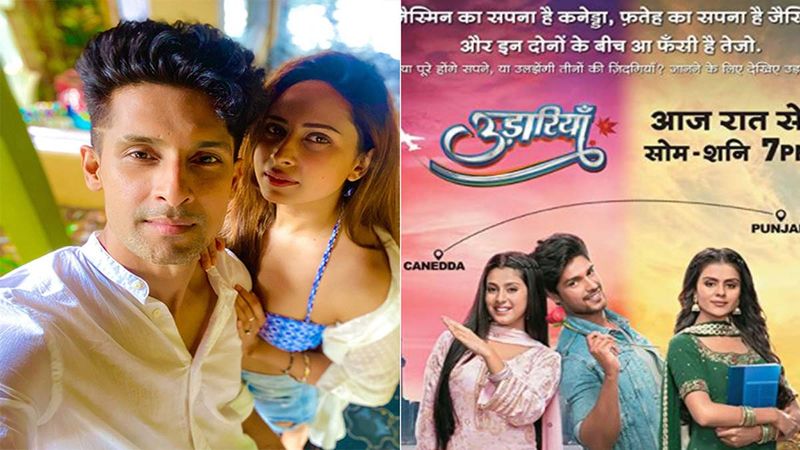 In February 2021, the Television industry's power couple Ravi Dubey and Sargun Mehta took a leap into the production aspect of the show business. The couple announced producing their first production venture, the TV show, Udaariyan. Today the elated producers shared the show recording the highest ever TRP rating in their respective social media posts. Ravi sharing this delightful news, thanked everyone associated with this TV show, Sargun reposted this post of her husband on her INSTA Stories.
Ravi sharing this news wrote in his Instagram caption, "#gratitude #gratitude #udaariyaan" Udaariyaan got the couple to don producer's hat, it revolves around a tale of 2 sisters who aim to fulfil their dreams, and the show traces this journey of this sibling duo. Directed by Ankur Bhatia, the show successfully completed 100 episodes recently. Sargun on this accomplishment was quoted saying, "I kept thinking all night what got us here.. from being "omi and Neetu" in Karol bagh to producing Udaariyaan."
Take a look at the elated producers' posts below on achieving this milestone.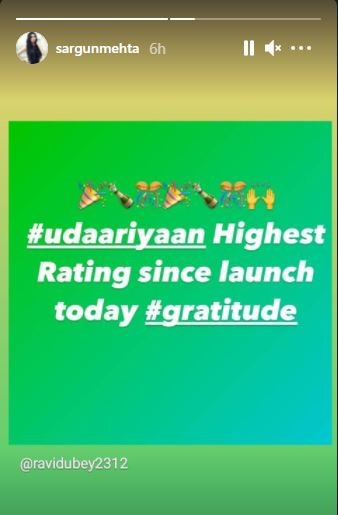 It stars Priyanka Chahar who plays Tejo Kaur Virk and Isha Malviya plays Jasmine Kaur Sandhu, while Ankit Gupta portrays Fateh Singh Virk.
As the duo marked their production debut with this TV show,
Ravi on stepping into this new
role said, "The television industry has given us so much we have spent 15 long years in the industry been a part of many stories, I am happy and proud that Sargun and myself as a team are now turning storytellers with Udaariyaan ...'Udaariyaan' is Sargun's baby its conceptualized and developed by her she has literally worked night and day in making this show I am certain her earnestness and sincerity will win everyone's heart."
The first episode of Udaariyaan aired on March 15, 2021, on Colors TV.