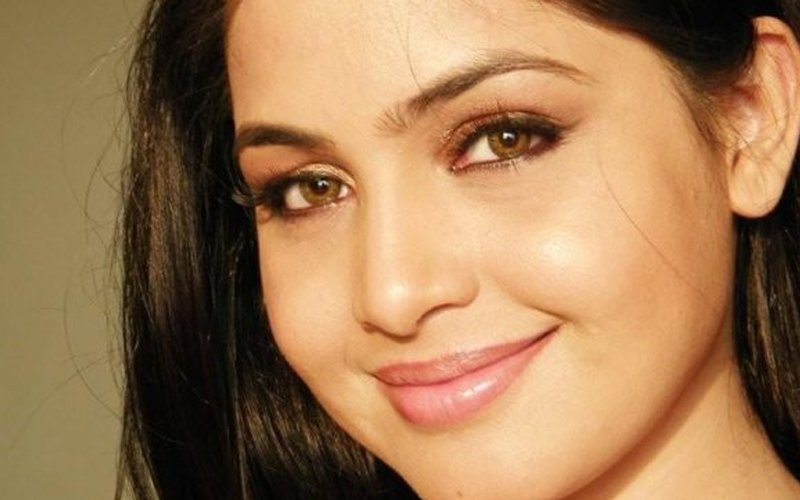 Actor Shubhangi Atre is a pretty bhabi, courtesy Bhabiji Ghar Par Hain. However, maintaining flawless hair and skin is not an easy task. The actress tells us her diet as well beauty regimes:

What are the items you incorporate in your diet with respect to skin care?
I drink coconut water daily. I eat sprouts and fruit salad as well on an everyday basis. The fruits vary from apple, papaya, banana and pineapple. I include seasonal fruits and my current favourite is Mango.I drink lots of water. I drink one glass of lemonade daily as that provides me ample vitamin C. I eat papaya for vitamin E. In the afternoon, I drink green tea instead of regular tea. I also eat one amla every alternate day. I use less of red chillies and red chillies powder while cooking. I prefer black pepper as that has vitamin E.
Do you believe in skin treatments or prefer natural remedies?
I prefer natural remedies as we are a part of nature. I not only drink orange juice and Lauki juice, I even use them physically on my face. I use apricot and tomato also on my face as a scrub. I also mix Besan with turmeric powder, which I use as a face scrub once a week. Tomato Juice and honey mixed with lemon juice and white pepper powder works well for Anti-ageing. A mixture of Olive Oil, fresh malai and honey does wonders for the skin.

What is your normal skin care routine? How often do you cleanse your skin, moisturize, etc...
I wash my face with water every time I come back to the house. I remove my make-up thoroughly. I use serum for moisturizing. Before going to bed, I apply herbal aroma skin serum too.
Do you do regular facials, clean-ups or spa treatments to pamper your skin?
I go to spa for a massage once in 12 days. I do clean -up at my own house only with my home made remedies. In case of massage, I don't go for creams, I always prefer fresh fruit massage.

How do you protect your skin against sun tan?
I put sun-screen whenever I know there will be exposure to sun. I keep a white umbrella with myself while travelling.
Please tell us about your hair care regime in detail......
Once a week, I put warm olive oil with some camphor on my hair and do a thorough massage. Always after the hair massage, I cover my hair with a hot towel. I wash my hair with beer which acts as a good conditioner. I also wash it with eggs. I go for a hair spa once a month. If I am going out daily, I shampoo every day, otherwise I wash my hair three times a week. I get my hair trimmed once a month, as that makes them look healthy. I make my own hair pack of tuar dal powder which is soaked overnight. I put it in my hair for 20 min and wash it with water. I do this once a week.

Any skin care tips you can recommend to our readers..
Be happy from within. It reflects on your skin and hair as well. Take less stress and create a balance between your personal and professional life. My two secrets for readers will be that one, I eat methi dana powder in warm water daily that solves swelling problem and under eye puffiness. The second one is a tip that for under eye puffiness, one should put Kesar overnight in Kaccha milk and use it as a face pack in the morning for 15-20 minutes. It's important to take care of your vitamins and calcium intakes especially if you are a woman.