Roadies 18: Sonu Sood Schools Kevin Almasifar Over Not Accepting His Mistakes, Latter Says, 'Koshish Karunga That I Never Become Aggressive'
Roadies 18: Sonu Sood schools Kevin Almasifar over not accepting his mistakes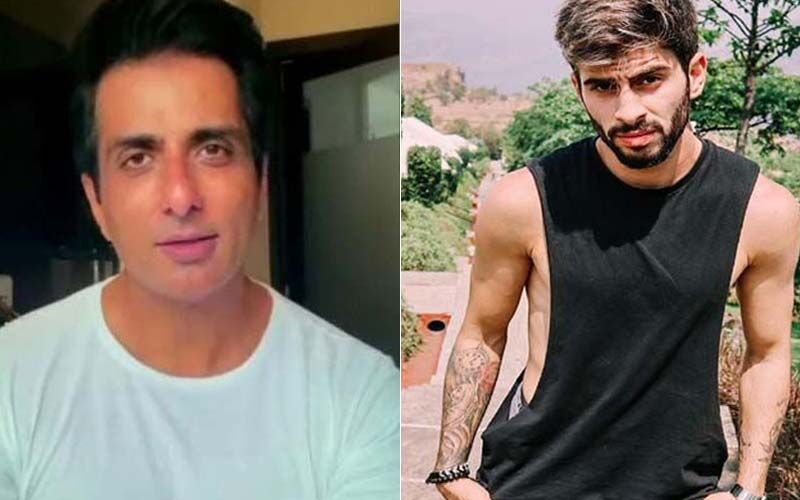 It's only been a few days since Roadies' new season began, but the show is already high on drama and entertainment. Sonu Sood is the host of the new season. The latest episode began with a new task of 'Rugby'. For the task, the contestants got divided into two teams: Boom Bruhs and Nusta Tigers. Kevin Almasifar expressed his wish to take revenge of Sapna Malik's eviction.
Both the teams lost the first round of the game, the Nusta Tigers won the task by winning in the other rounds. Boom Bruhs' were upset with their performance. As they awaited the result announcement by the show host, they discussed getting injured during the task because of Kevin Almasifar's aggression.
The actor schooled him on how accepting one's own mistakes takes the person way ahead in life. He also said that saying sorry would always make him a bigger person. Jaswanth Bopanna, who was upset with Kevin's behaviour, was touched by Sonu Sood's words. He went up to Kevin and hugged him.
Kevin too accepted his mistake. He said, "Sir main koshish karunga that I never become aggressive." Sonu Sood and other rest of the contestants later gave him a round of applause.
Sonu Sood has replaced Rannvijay Singha in the new season of Roadies. Earlier, he said in a statement, "I am overjoyed to begin the Roadies shoot. It is one reality show I have been following very closely over the years, and I am very excited to add my flavour to it. I am sure it will be a journey like no other."
Image Source:Instagram/SonuSood/KevinAlmasifar