Sacred Games Review: Not Narcos But Certainly The Best Indian Show On Any Platform
Don't believe any reviews. Don't take your friend's word for it. Sacred Games is a show best experienced yourself.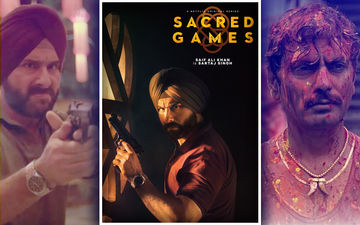 Okay, so there are two ways to watch Netflix's latest show Sacred Games. Grab the farthest chair from someone who's seen the Netflix giant Narcos, while you haven't for whatever reason. And if you HAVE seen Narcos, spare yourself some comparative analysis because either way, Sacred Games has ushered a new era of storytelling in the Indian content business.

Now I, belonging to the second category, tried to stay as objective as I could during the entire run time of Season 1 of 'Sacred Games' spread over 8 episodes. But sometimes a piece of art becomes so big in its genre, that the rest of the content brochure has to march around in its shadows for a long time. Netlfix, the online content streaming giant, has created a monster in Narcos and it looked an uphill task even for them to top their best gangster saga ever. And in their bid to do that, they turned their heads to India. A country which would give them Anurag Kashyap, Vikramaditya Motwane, Nawazuddin Siddiqui, Saif Ali Khan & most importantly a canvas so gritty that people would be reminded of the ugly underbelly of Colombia.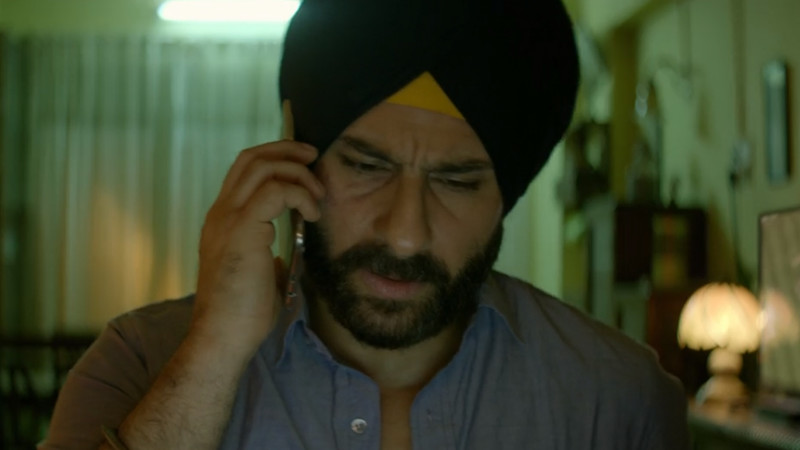 Saif Ali Khan In Sacred Games

Enter Mumbai...errm... Bombay, the temptress to a generation of scheming politicians, corrupt cops and fierce gangsters. Described in various superlatives in a number of Bollywood movies before, Bombay plays the most pivotal character in the cocktail of events and characters that cross paths in the journey of morality, corruption, terrorism and faith. Right from the first frame, which shows a dog being reduced to pulp after free falling from a multi-story building, the story jabs you in the gut multiple times and intends to make you uncomfortable from the word go. While the plot is complex and can't be reduced to two lines, unlike most of Bollywood movies these days; it pushes all boundaries of storytelling which sucks viewers into two parallel tracks: the present and the flashback. Bombay is under imminent mass destruction threat. Crores of fake currency waiting to be found. Gang wars, political pressure and personal agendas brewing every minute. And at the centre of it all is Sartaj Singh and his nemesis, the dreaded mafia Ganesh Gaitonde who gives our sombre turbanator 25 days to solve it all and save the city.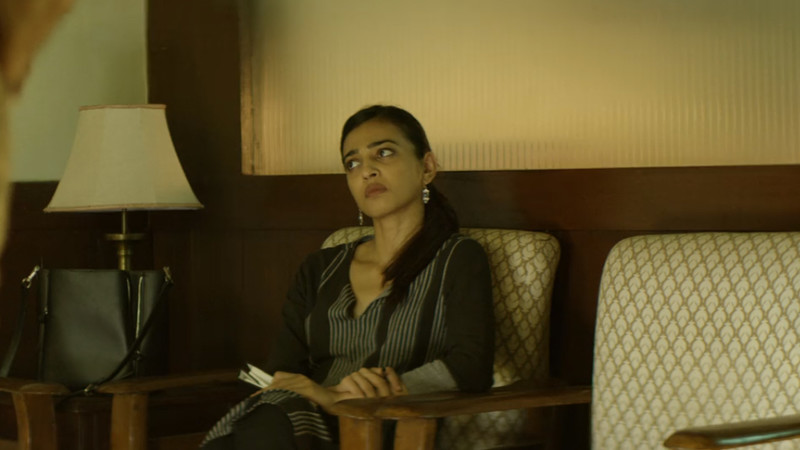 Radhika Apte In Sacred Games

Direction

Sacred Games could very well have been a formula gangster film with characters and situations to draw from movies like Vaastav, Once Upon A Time In Mumbai, Badlapur & Gangs of Wasseypur, except it's not. In fact it's much more and that's purely because of the genius of two maverick filmmakers, Anurag Kashyap & Vikramaditya Motwane. While the directors may have collaborated on 'Sacred Games' due to logistical limitations, the audiences couldn't have asked for a better deal. Anurag, who masters the dark world of mafia land, has directed Nawazuddin Siddiqui's flashback while Vikramaditya Motwane, whose romanticism of Mumbai is evident from his earlier work like Trapped and Bhavesh Joshi Superhero, has brought the present day Mumbai to life. As a result, you get to see a city you so dearly love and live in and the one you wish and pray never existed in real life.

Casting

Saif Ali Khan plays a Sikh cop Sartaj Singh and does a bloody good job at it. Honestly, he owed this for a long time to the Sikh community after the disastrous Veer Singh from Love Aaj Kal. Much like his film career, Saif as inspector Sartaj is struggling for validation and is desperate to catch one big fish. And boy does he catch it with both his hands as Sartaj & as Saif, as he sinks his teeth so deep into his role with such a simmering sincerity, you can almost feel him making a meal of it. Despite being in almost every frame of the show, Saif never stands out as 'the hero'. In fact, he surrenders to his character Sartaj, a vulnerable, pill popping, out of shape cop, so much that he blends into other characters and you don't even seem to notice until situations knock him down once again and throw him in the centre of the mix.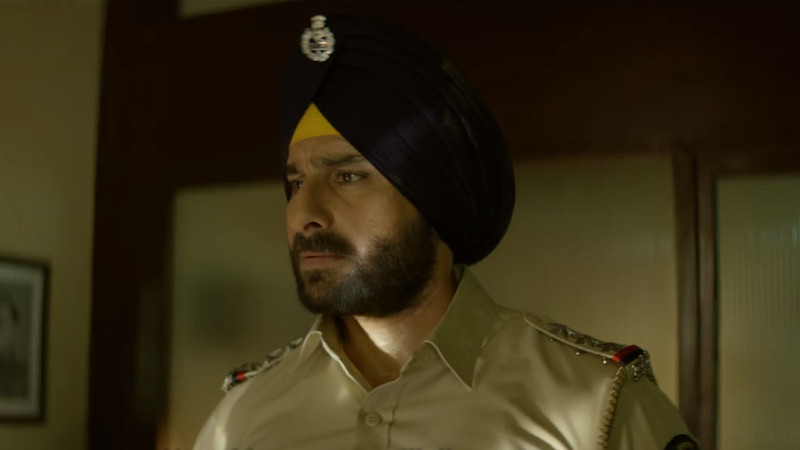 Saif Ali Khan Plays A Cop In Sacred Games

Nawazuddin Siddiqui is pure delight. You give him 10 more gangster roles and this guy can make all of them feel different. His stereotype doesn't hold him back, but only bolsters him to get even more menacing with each act. So when Netflix gave him the perfect wicket to bat on with no rules and limitations, Nawaz hit the ball so high, it could have brought an airhostess down with it. As Ganesh Gaitonde, Nawaz is unpredictable, terrorising & motivated. He knows his end en route his plans of Mumbai domination, but plays along anyway because it's the process he enjoys more than the outcome. Just like how Nawaz, the actor, likes it.

While there could be a separate article on just the casting of the show, some other notable mentions would be Radhika Apte as RAW's star analyst. It's safe to say Radhika has decoded the formula of acting without really acting. Carrying her amazing form from Lust Stories, Radhika once again is spontaneous, often mumbling and fumbling, yet very effective as a RAW analyst trying to prove her on field as well. Neeraj Kabi as Parulkar, Jeetendra Joshi as Constable Katekar, Aamir Bashir as inspector Majid & Jatin Sarna as Bunty among others are as terrific as casting director Mukesh Chhabra for fitting these amazing pieces in the puzzle.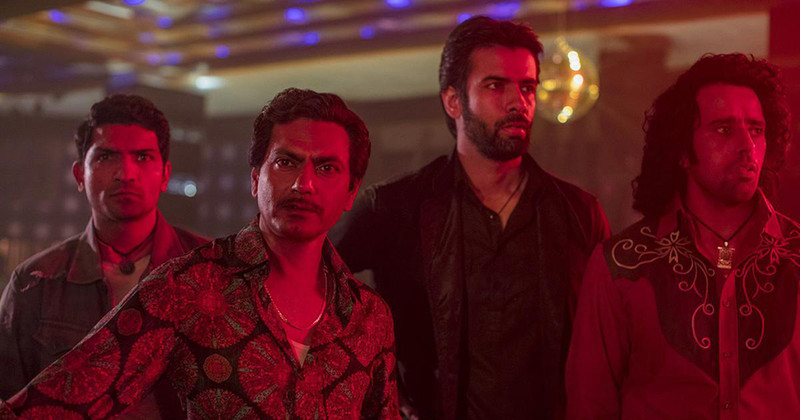 Nawazuddin Siddiqui In Sacred Games

The Netflix effect

The opening title video, production scale, and the entire background score of Sacred Games screams Netflix. And yet, there's enough desiness for a new Netflix user to come and subscribe to watch the show on its own merit. There is little doubt that the show pushes the boundaries in various aspects like language, violence and nudity and it'll be interesting how Indian audiences receive it; what's even more amazing is that the actors let themselves go completely and explore shades in them they couldn't earlier just by the virtue of uncensored language. In hindsight, it was a wise call by directors Anurag Kashyap and Vikramaditya to put their foot down and ask Netflix for a global show in Indian language and not vice versa.

While Netlfix has already commissioned three more seasons of Sacred Games, the big question still looms large. Is Sacred Games really at par with Narcos? The answer is no. It is not. But it is certainly the best show to come out of India on any platform available today and that in itself calls for a celebration. Doesn't it?


Image Source: youtube/netflix
They say the best things in life are free! India's favourite music channels 9XM, 9X Jalwa, 9X Jhakaas, 9X Tashan, 9XO are available Free-To-Air. Make a request for these channels from your Cable, DTH or HITS operator.