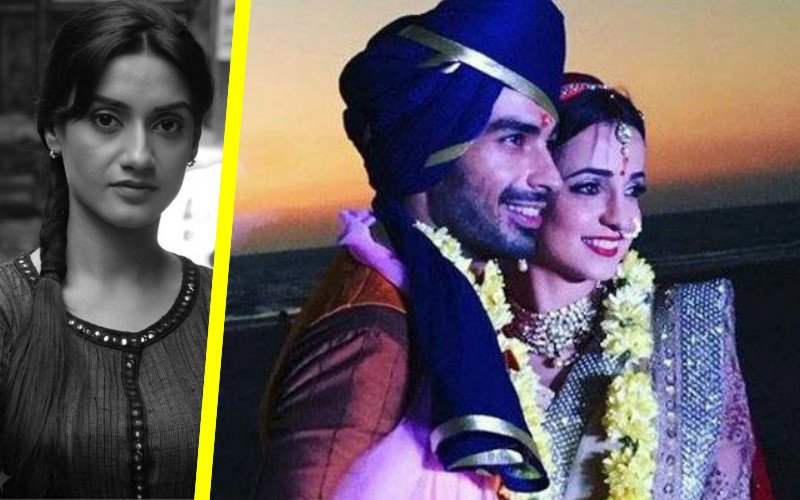 Funny are the ways of Indian television. As long as you are working on the same show- you are the best of buddies, tweeting praises about each other, posting selfies on the Instagram about your 'dosti' et al. But the moment the show goes off air, your 'dosti' disappears int thin air!

One more example of this fair weather friendship is the 'dosti' between Rati Pandey and the newlyweds Sanaya Irani- Mohit Seghal. All three got name and fame, thanks to their joint stint in Miley Jab Hum Tum. Gosh! Didn't they go overboard in professing their friendship to one and all on social media then?
SpotboyE has it that Rati (Nupur) was not even invited to the Sanaya-Mohit shaadi in Goa. Interestingly their Miley Jab Hum Tum co star, Arun Bijlani (Mayank) who was linked-up with Rati once, was very much there in the guest list.
Arjun since then has tied the knot with TV actress Neha Swamy, and Rati is in a long-term relationship with TV actor Anas Rashid. So now you know how this works, even if it is tantamount to abusing a beautiful relation called friendship.
Just a quick question to Sanaya-Mohit: Haven't you both taken the title of your show Miley Jab Hum Tum a bit too seriously?
Thumbnail Image Source: instagram/sanaya_irani & india-forums