Sanjeeda Shaikh's Daughter Arya Will Leave You Awestruck; Check Out Their 'Night Homework' — VIDEO
Sanjeeda Shaikh took to her Instagram account to share the most adorable video of her daughter Arya as she takes her 'night homework'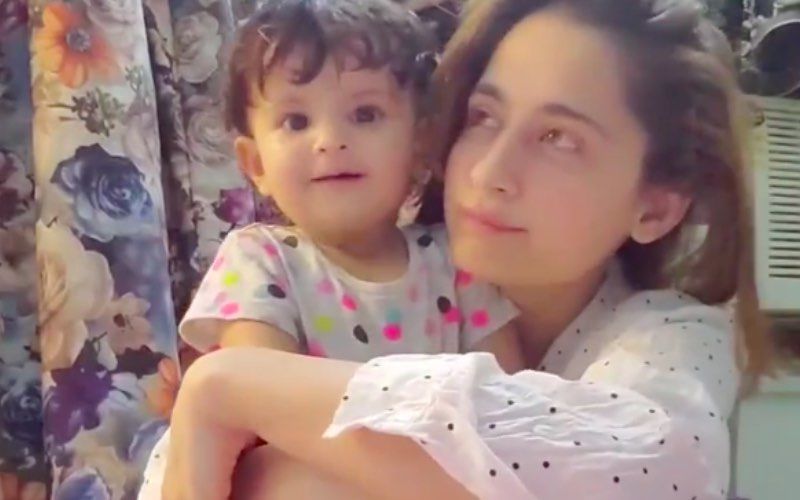 Actor Sanjeeda Shaikh is often seen sharing some stunning and gorgeous pictures of herself on her Instagram account. Fans literally go gaga over her sensuous looks as they leave some thirsty comments below her post. But amidst her pictures, this time she was seen treating her 4.2 million followers with cuteness and sweetness. Well, Shaikh took to her photo-sharing app to share the most adorable video of her daughter Arya as she takes her night homework. In the given video, Shaikh can be seen making Ayra revise ABC. She asks her A for to which Ayra replies Apple in a truly adorable way.
Sharing the video, she captioned it with, "Night homework". Remo D'Souza, Rashami Desai, Lizelle D'Souza were in complete 'awe' to see Arya's homework. Meanwhile, on the occasion of Valentine's Day, Aamir Ali took to his Instagram and posted a picture with Ayra, revealing her face for the first time. Sharing the lovely snap, Aamir Ali wrote that his daughter Ayra is his 'eternal Valentine'. Back in August, while sharing snaps with Ayra, Aamir Ali had written, "Didn't know how angel's look like, until I saw her exactly a year back..My Lil girl from heaven, had come down to earth..didn't believe in love at 1st sight, until I saw her de first time..So much has happened this 1 year, my Chota sa jaan kept me strong n going..My love, My jaan completes 1 year.. Ayra Ali #ayraali #love #life #30thaugust."
Aamir Ali and Sanjeeda Shaikh have been separated from each other a while now after staying for 8 years in marriage. The couple has a baby girl after opting for surrogacy.
Image source: Instagram/ iamsanjeeda