Sasural Simar Ka 2 Actor Rajev Paul Hospitalised After Testing Positive For COVID-19; Says, 'There Is No Fever But Have Mild Infection In Lung'- EXCLUSIVE
Sasural Simar Ka 2 actor Rajev Paul tested positive for COVID-19 and is admitted at Kokilaben Hospital. He speaks to us about his health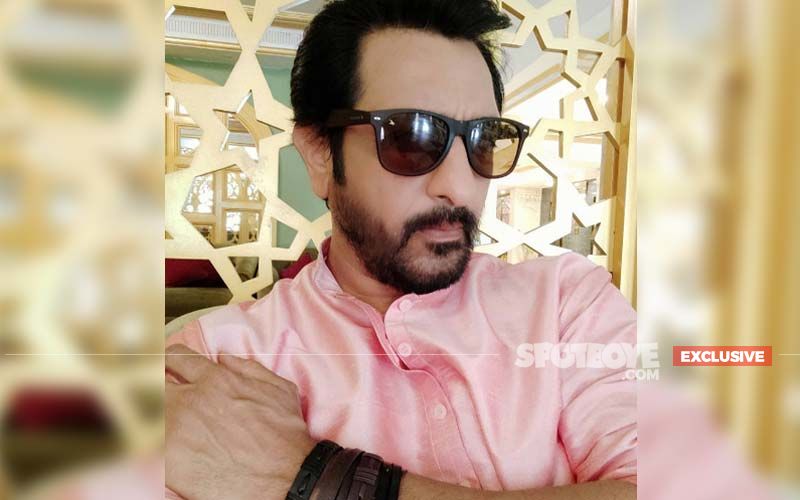 Television's popular actor Rajev Paul, who is currently seen in the show Sasural Simar Ka 2 as Giriraj Oswal, has tested positive for COVID-19. The actor is admitted at Kokilaben Hospital, Mumbai.
The actor feels getting admitted on time has helped him as he says, "I am really thankful to be here at the right time else complications may have increased (Lung Infection)."
Where a large section of people are talking about the failure of the government in terms of medical facilities, Rajev who is personally experiencing the situation has had a good experience and he is grateful to them, "Honestly things are very much in control here. I must thank BMC wherein we read about ambulance guys fleecing and overcharging patients. BMC sent an ambulance and it kept calling me to confirm my hospital drop time and was absolutely Free of Cost. Let's also take time to appreciate good work done by CM Udhav Thackrey ji and Aditya Thackrey. The process of booking a hospital was smooth and easy. My brother Rakesh did the needful for me. As I was a bit confused it was our family friend and Satish Kaushik ji who convinced me to get admitted to Kokilaben."
"The Doctors at Kokilaben are efficient, capable and very much in control. They're checking all parameters doing ample blood tests, Citi scans and all that's needed to make me stand on my feet again. Eternally thankful to all doctors not only here but world over...the Medical Staff are real heroes in today's time," added Rajev Paul.
Image source: Instagram/rajevpaul