Saumya Tandon Starts Fundraiser To Repay Rs 58 Lakh Housing Loan Of Her 'Bhabiji Ghar Par Hain' Co-Star Deepesh Bhan After His Death
Saumya Tandon has started a fundraiser in the memory of the late actor Deepesh Bhan to help his family repay his housing loan!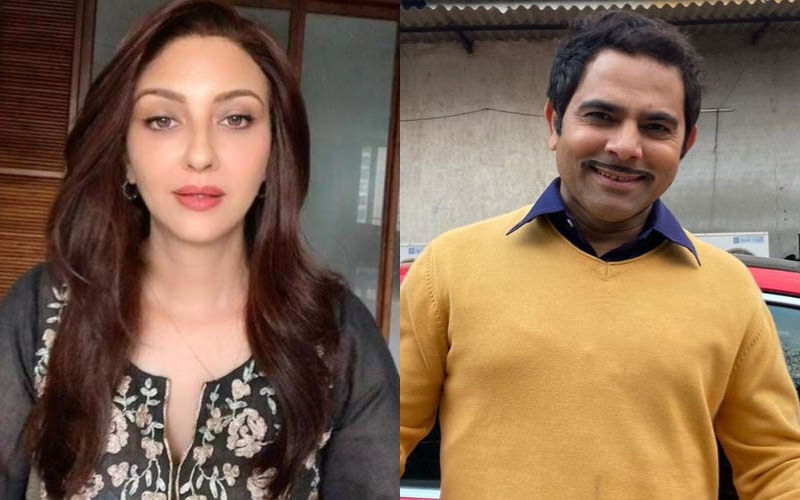 Actress Saumya Tandon has started a fundraiser to repay the loan of the late actor and her Bhabiji Ghar Par Hain co-star Deepesh Bhan. Through this fundraiser, she has decided to help his family to repay the remaining amount of the housing loan. For the unversed, Deepesh, 41, who played Malkhan on the popular show, passed away on July 23. He took a loan of Rs 75 lakhs to buy a house in Mumbai and he was still to pay 58 lakh.
In the video, she could be heard saying, "Deepesh is not with us anymore, but his memories, words, will always remain with me. He was quite talkative and would often talk about his house, which he had bought for his family on loan. He then got married and had a son. He has gone, but we can repay all the happiness and love he has given us, by giving his son, that house."

Tandon added that she has created a fund, in which the entire money will go to his wife so that she can repay the home loan. She went on to call Deepesh one of the "sweetest co-actors" she has worked with. Saumya further asserted that contributing to the fund will show that "good people don't go unnoticed."
Deepesh Bhan's sudden demise left everyone in deep shock. Reportedly, he collapsed in the morning while playing cricket.