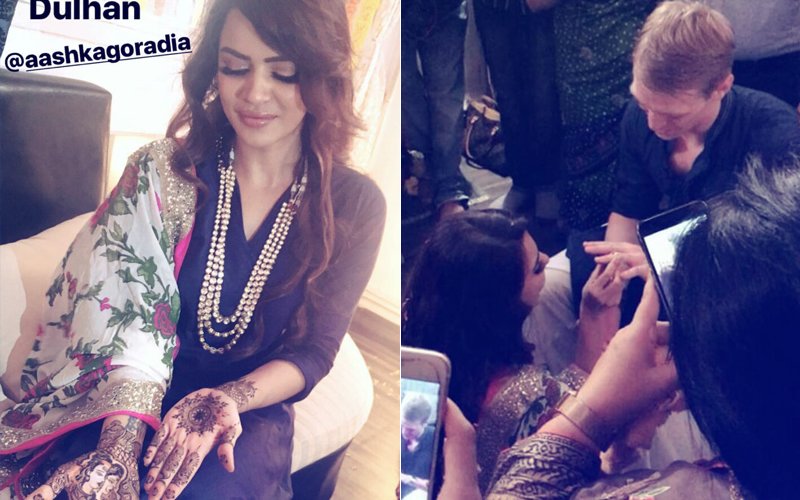 Your browser does not support the video tag.
Recently, Aashka Goradia and Brent Globe announced that they will become man and wife in December. And now they have surprised us with a ceremony which is trending on social media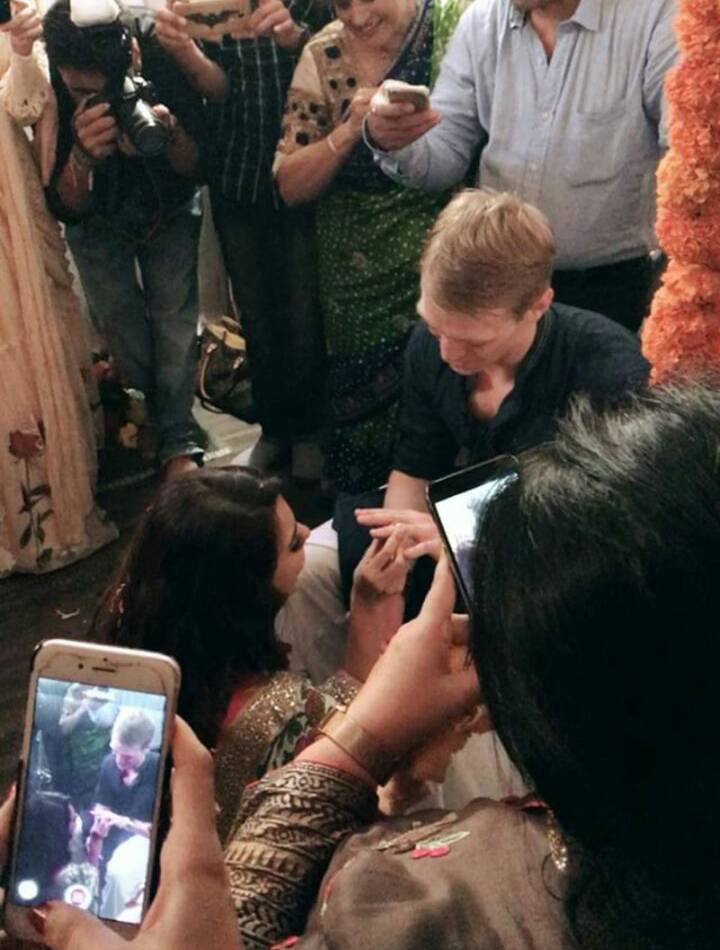 Aashka Goradia And Brent Goble Exchange Rings
This couple got engaged today in presence of close friends. The ceremony took place in Oshiwara at Aashka's close friend Pompy's house.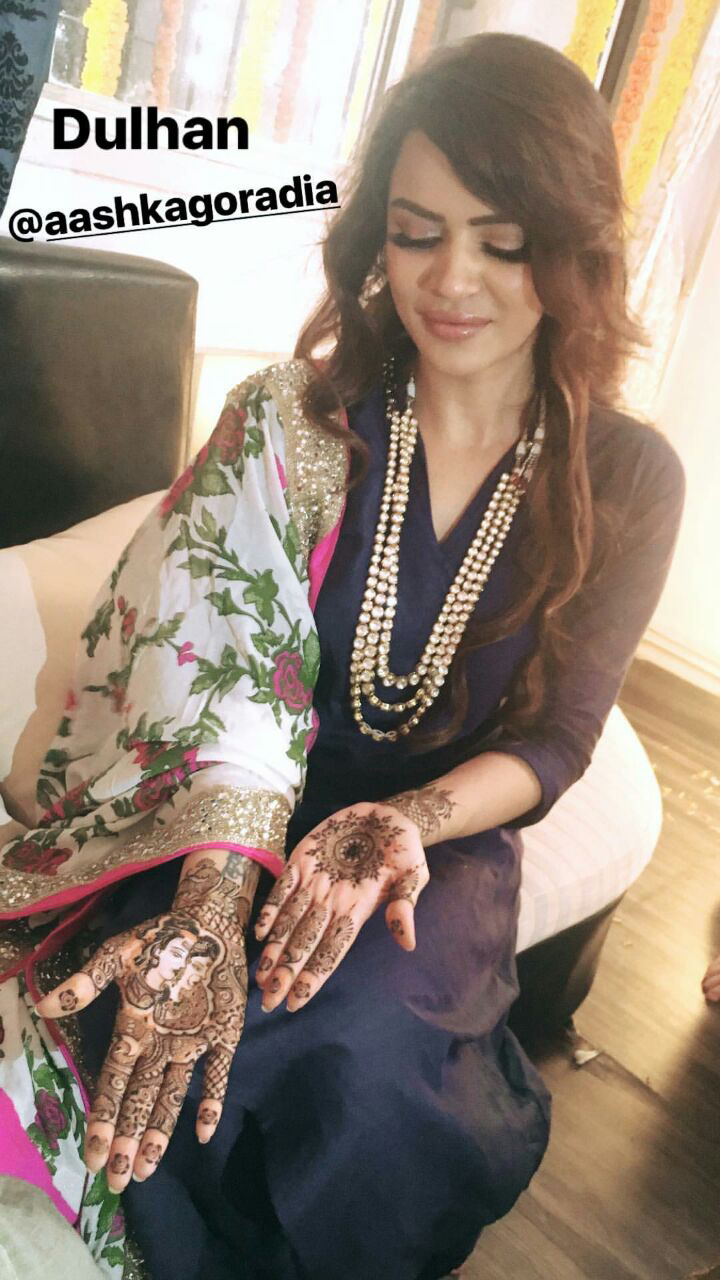 Aashka Goradia Shows Her Mehendi
Pompy arranged everything for the couple and Mouni Roy, Sana Khan, Sanam Johar, Abigail attended.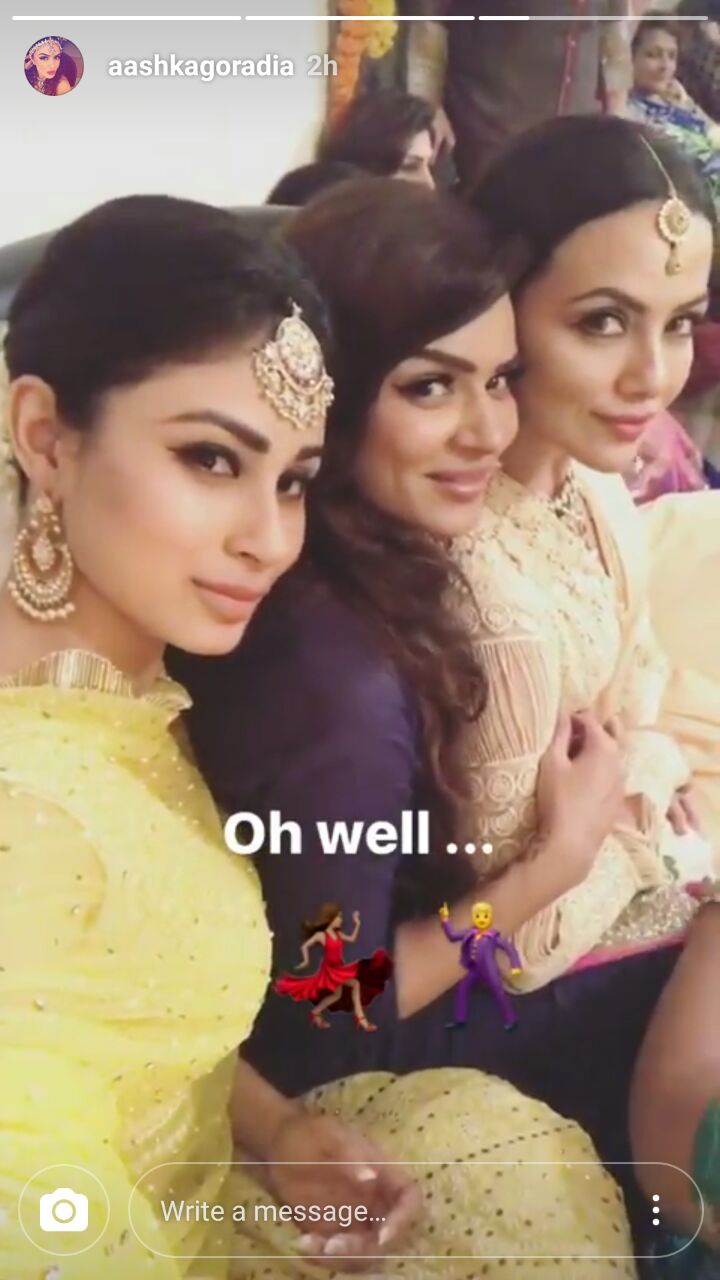 Mouni Roy And Sana Khan At Aashka Goradia And Brent Goble's Mehendi Ceremony
The two had got engaged last year in New York in English style at Brent's home. But certain common friends insisted who had failed to fly off to NY insisted that they get engaged all over again . Hence they organised this evening.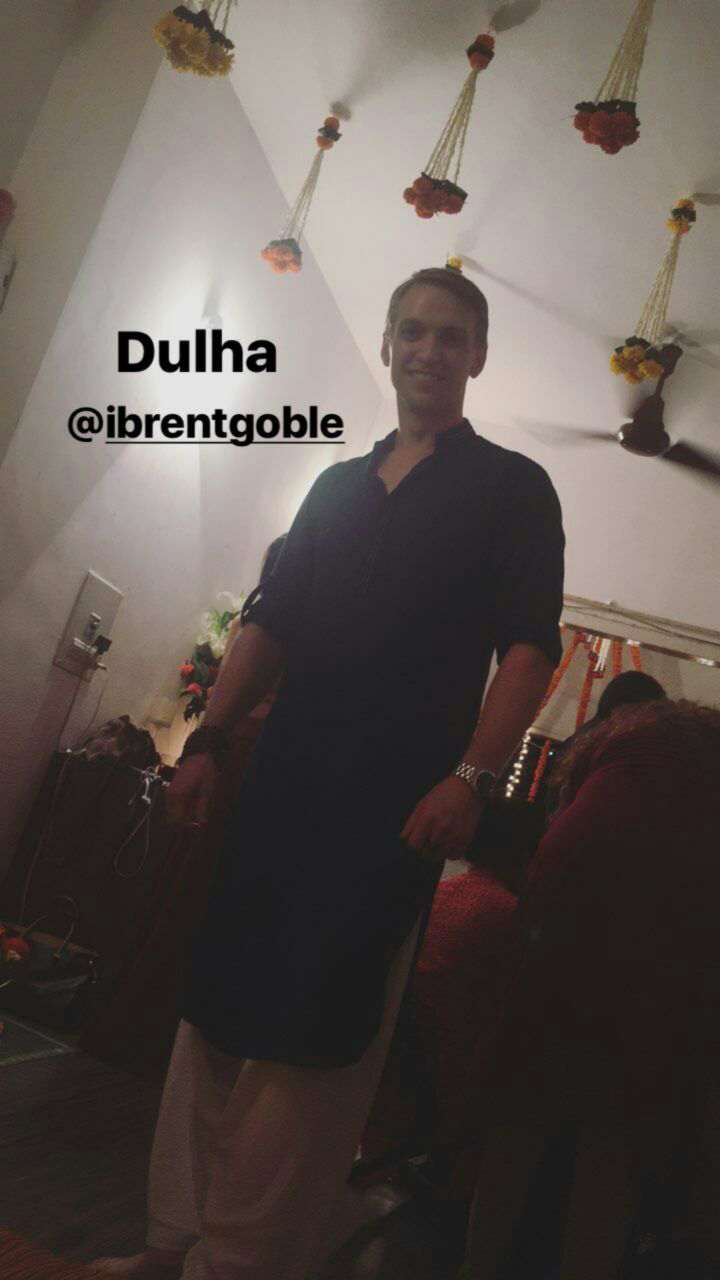 Dulha Brent Goble Poses For A Pic
Aashka applied some lovely mehendi on her hands and Brent dressed up in a desi attire.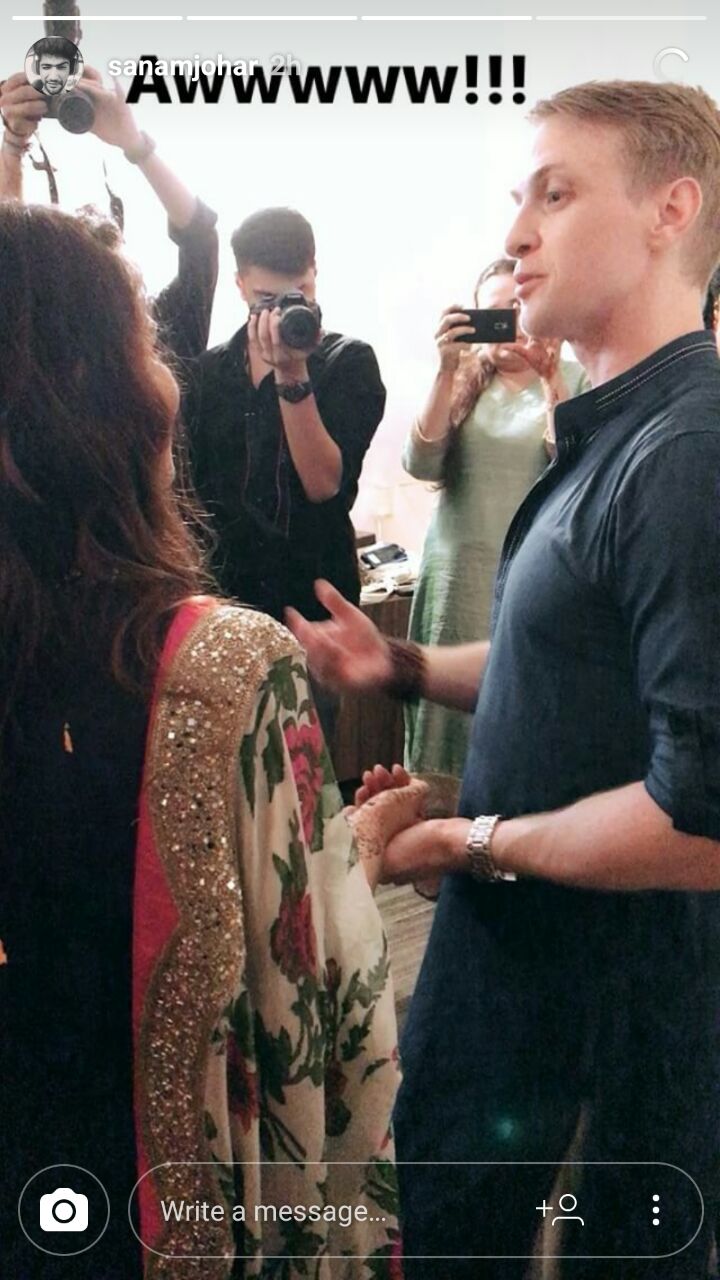 Aashka Goradia And Brent Goble At Their Mehendi Ceremony

Mouni who is very close to Aashka soon posted the ceremony's pictures on her Instagram.
Aashka had told a leading daily recently: "We wanted to get married in India and the winters in our country are lovely. Brent's entire family will be flying down from the US to solemnise the marriage. December is a special month for us as that's when Brent had popped the question, so we zeroed in on the same month for our wedding as well."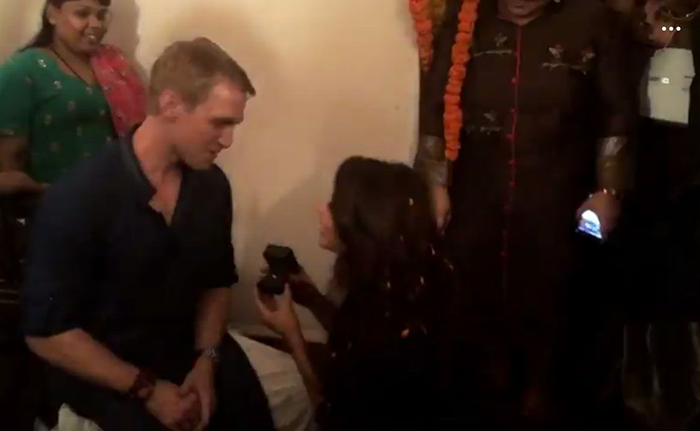 Brent Goble Looks All Excited At His Engagement Ceremony
The wedding will showcase Indian culture for her future in-laws, who are flying in with their extended family for the wedding.
Aashka met Brent last year while attending an event in the US. He is a weapons instructor and range safety officer in Las Vegas.
Congs, Aashka and Brent!
Image Source: instagram/aashkagoradia/sanamjohar