Shafaq Naaz: I Knew I Would Face Criticism For Doing Halala Because I Am A Muslim
Actress Shafaq Naaz who is currently seen on the show, Halala spoke exclusively to SpotboyE.com on the controversial subject of the web series and her take on it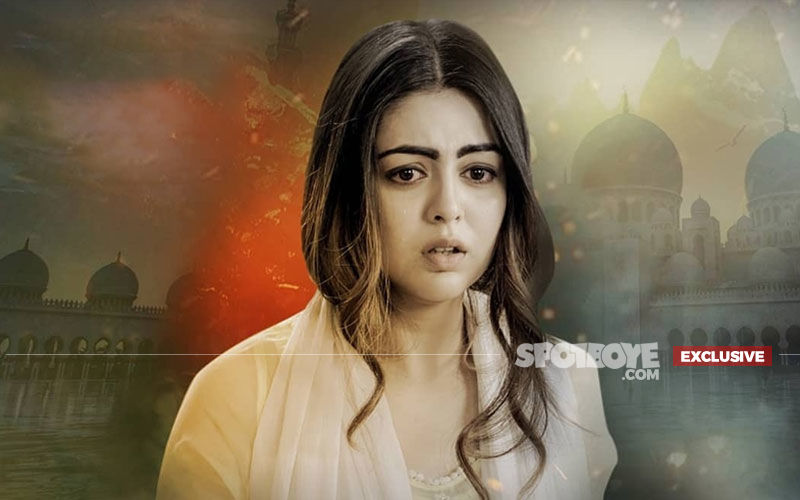 Shafaq Naaz
who was last seen on Kullfi Kumarr Bajewala is in the news for her latest web series, Halala. The show is based on the controversial subject of Nikah halala in which a female divorcee marries someone else, consummates the marriage and then gets a divorce in order to remarry her first husband. Shafaq's character is being much appreciated by the viewers, however, she is facing a lot of criticism too. We decided to speak with the actress in detail and here's what told us.
We started off by asking Shafaq her honest opinion on Nikah Halala. The actress replied, "I don't appreciate this at all. While I was shooting for the series, you won't believe I have gone through so much of mental trauma because in every scene there was something happening. So during the period of shooting, one thing that was not going out of my mind was there would be women who must be going through all this in real life. And that must be so disturbing for them. As I used to pack up, come back and live life the way I want to. But think about the ones who are facing it all the time. I can never appreciate this."
When asked if she was skeptical about taking up the show, Shafaq replied, "Honestly, I always wanted to do something on a social subject but when I read the script of Halala, I got a little nervous and was in two minds. As I myself am a Muslim and the concept was related to my own religion and the subject (Halala) is debatable for some people. But in TV, we hardly get such opportunities to work on a subject which is controversial but gives a message to the society. So I decided, let's do it".
She also mentioned, "I was ready for all the criticism as there are people who may not appreciate the subject which happened too. After the release of my web series, I was shocked to see the response as there are many who appreciated the subject and loved my character of Afza but at the same time, there are others who aren't appreciating the series at all and keep sending me hate messages through comments, questioning and raising fingers on my religion. In fact, my own relatives are upset with me and telling me why you want to talk about your religion. Let's not drag it. But I have answered them that just because something wrong is happening and because it's related to my religion I should stay quiet. Why? I am not going to support anything that's wrong."
Shafaq knows well to deal with these trolls as she said, "See, I don't take negativity at all. Whenever I come across any disturbing comment or a message, I just delete it or block the person as I don't want to get into any argument on social media. But just because few people who are not appreciating my work and not appreciating the subject which is happening in the world, I don't want to stop myself from working. I will keep doing work that impresses me".

Image Source:9kmovies