Shakti - Astitva Ke Ehsaas Ki: Kamya Panjabi Gets Emotional Over Vivian Dsena's Exit From The Show; Actress Pens A Heartfelt Note
Just like his diehard fans, Vivian Dsena's co-star and buddy Kamya Panjabi too isn't happy with his farewell from Shakti - Astitva Ke Ehsaas Ki and her latest post is proof.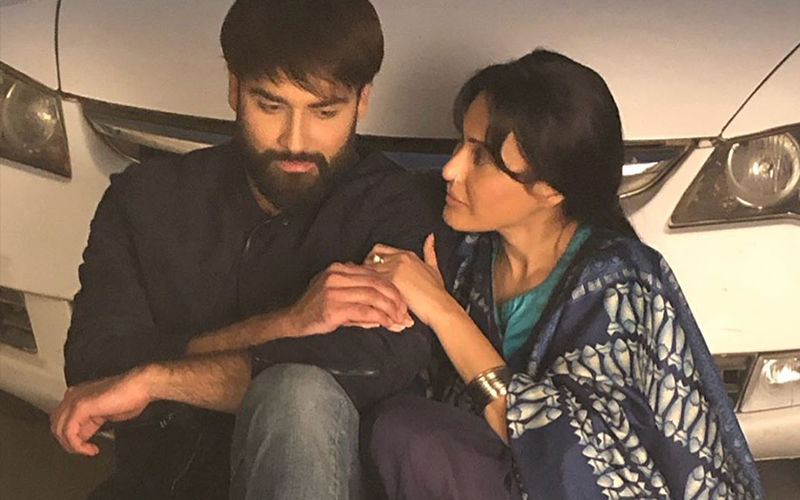 For any actor, all of his/her projects are equally special, not only because of all the hard work that goes in but they also end up forming some extremely special bonds amid the short term journey. Something similar happened on the sets of popular daily soap opera, Shakti - Astitva Ke Ehsaas Ki. Well, it is a known fact that co-stars Vivian Dsena aka Harman and his on-screen mother Kamya Panjabi share an amazing rapport, so much that the latter was completely heartbroken on Vivian's last day on the sets. Recently, Vivian decided to exit the show as he wasn't keen on playing the father's role post the leap.
Taking to her Instagram account, Kamya Panjabi expressed her emotions in a rather touching way. She shared a series of pictures that featured her along with Vivian. However, it was her heartwarming caption that demands all your attention. Right from cherishing all their happy moments to expressing her sadness, the former Bigg Boss contestant conveyed her feelings in the sweetest way possible. An excerpt from her long post read, "Even the thought of it is so eerrrrrrrrr... I m gonnu miss you... miss harman preeto bond.. miss our pranks, our masti.. miss u jheloing me n taking care of me when i get too difficult to handle... miss yelling at you n tu kaise chup chap sunnta rather kaise samaj jaata tha ki aaj mood thik nahi hai kuch toh gadbad hui hai pata nahi kiska gussa mujh par nikal rahi hai aur mujhe hasaa deta tha..." Aww! Take a look at Kamya's post below.
We are sure that all the fans out there will miss Vivian and Kamya's adorable camaraderie in the show!