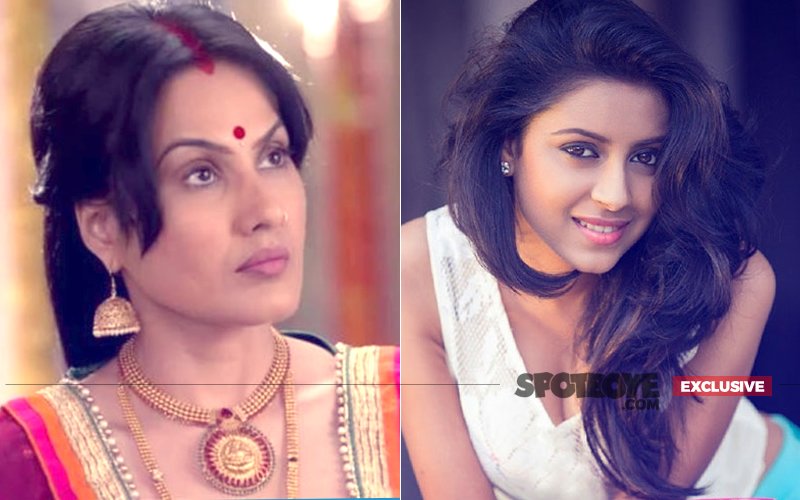 Your browser does not support the video tag.
Pratyusha Banerjee's untimely death (on April 1, 2016) has left an indelible impact on Kamya Punjabi. The actresses had first met on Bigg Boss 7 and were inseparable ever since.

Kamya stood by Pratyusha's family through testing times and has been vocal about Rahul Raj Singh's involvement in Pratyusha's death and continues to fight for her.
A couple of days ago, the late actress made Kamya cry inconsolably.

The story goes thus. Kamya, who essays the role of Preeto on Colors' Shakti – Astitva Ke Ehsaas Ki, was shooting for a suicide sequence. The scene had her character standing on a table and trying to hang herself from a fan. However, the moment the actress stepped on the table, she began crying inconsolably. So much so, the shoot had to be halted.

A source from set told SpotboyE.com, "Kamya was bawling. She told those present that the moment she stood on the table and was about to enact the suicide scene, memories of Pratyusha flashed in front of her. She could feel that her best friend must have gone through immense pressure to get to that stage."
"In this sequence, family members react instantly and save Kamya's character in the nick of time. Kamya wished Pratyusha too had loved ones around," adds the source.

It was after much cajoling that the actress agreed to give the shot.

When contacted, Kamya said, "I have nothing to say! This is something I will never be able to talk about! Hope you understand!"

Meanwhile, Kamya Punjabi shared a heart-rending post on Pratyusha's birthday in August this year.

Earlier this year Kamya also released Pratyusha's last short film, titled Hum Kuch Keh Naa Sakey. Pratyusha's boyfriend Rahul Raj Singh had tried to get a stay order on the release, but didn't manage to do so.

This was one genuine friendship.



Image Source: instagram/iamprats & voot