Shama Sikander BLASTS Trolls For Body-Shaming Her; Says, "I Have B**BS & Nice Ones Indeed"
We can't take our eyes off Shama Sikander as she shares a seaside picture on social media sporting a white bikini. But did you know, the actress has been trolled mercilessly in the past few weeks for her vacation bikini pics? Well, now, Shama has had enough, and has given a fitting reply...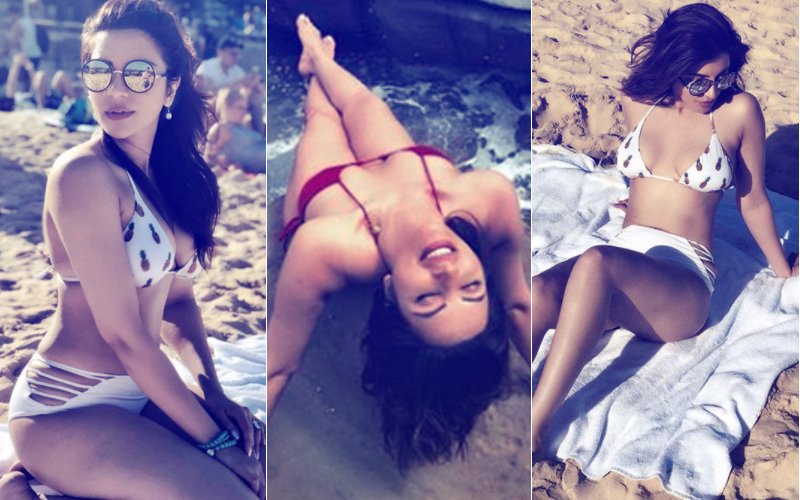 Shama Sikander is vacationing in Australia and has been uploading droolworthy pictures of herself on social media.

The actress can be seen flaunting her hot bod, an aspect which she has worked hard on. But, such is the nature of the trolls that they fail to see things positively and began body-shaming her. Finally, Shama had had enough and decided to give it back to them with another bikini pic and a message to silence them all.
Shama captioned it, "A woman has B**BS...that's what makes her different than men and I'm grateful that I'm a woman and a blessed one indeed. Yes "I HAVE BOOBS" and nice ones indeed.. they are "juicy" and also are "melons " or whatever else you prefer calling them. I think it's time for all those TROLLS who like to give my body parts names like these to get over it and move on in life. They're mine and I love them... #BodyShaming #NotTolerated #RespectWomen #LoveForBikini (sic)."

Talking about the recent few weeks, Shama took to social media to share some romantic pics of her along with her beau James Milliron. In one of the pics she looks hot sporting a white bikini. Check out the pics here:



Shama captioned the post as: "Happiness is going some place with that one person who means the world to you. #TravelDiaries #Sydney #Vacation #Romantic (sic)."

Here are other instances where she is giving us #fitnessgoals.

Talking of her professional life, Shama is best remembered for her lead role in the TV series Yeh Meri Life Hai (2003-2005) and she also impressed us with her acting skills in Vikram Bhatt's web series Maaya.

However, now she is one of the biggest travel junkies that we have seen coming out from Telly world. She is constantly on the go, and that's what makers her fans love her on social media. She has amassed a huge fan following on Instagram and all can be thanked to her travelling and bikini ready figure.

Over to her fitting reply to the trolls, girl, we are proud of you!


Image Source: instagram/shamasikander