Shama Sikander Shares How Husband James Milliron Helped Her Battle Depression: 'I Told Him To Get Out, But He Did Not Leave'
Shama Sikander on how her husband James milliron helped her through depression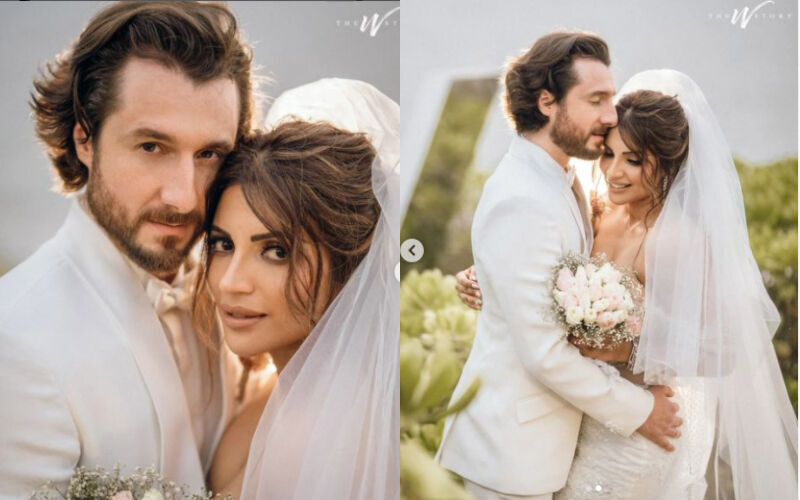 After being in a relationship for more than 8 years, Shama Sikander got married to her boyfriend James Milliron on 14th March in Goa. The white- wedding was attended by her close friends and family members where the couple exchanged the wedding vows as per Christian rituals. Days after her wedding, the actress opened up about her wedding, her relationship with James, and how he helped her through depression.
Shama called herself blessed to have James in her life at that point when she was dealing with bouts of depression and anxiety. In a recent interaction with Pinkvilla, she said, "I had just met him. I was still going through my bouts of depression. I would get depressed every now and then. When I would go through these feelings I just did not want anybody around me, I wanted people around me, but I would just push them to go away from me. And nobody ever dared to go against that decision, everybody would leave. But he was the only one who did not leave." ALSO READ:
CONGRATULATIONS! Shama Sikander And James Milliron Are Married, Actress Looks Beautiful In A White Gown -PICS INSIDE
She went on and added how every time when she would tell him to leave her, James would refuse to do that. Shama continued and said, "I told him to get out, 'just go away and leave me,' but he went to the door, and then he just looked back at me and I was like a numb vegetable just sitting in one corner and he looks at me and he goes 'I'm sorry but I can't leave. I'll sit here, I'll just be with you, I don't know how to fix this. But I'll just be here, and then all night I literally did not speak to him."
James on the other hand, shared that Shama too gave him all the support and love he needed whenever he struggled with his emotional state.
For the unversed, Shama Sikander has featured in several TV shows including 'Yeh Meri Life Hai', 'Baal Veer', and others. James is an American businessman.
Image Source: Instagram