Shameless Siddhartha Dey Said, 'Ameesha Patel Made Me Wet'; Patel Was Extremely Offended And Colors Beeped Out 'Me Wet'
What a shame! People like Siddhartha Dey exist in our society. Dey said, "Ameesha made me Wet". Patel held her nerve and let it go, she could have made a big scene and demanded an apology from him. "Me wet" was beeped from Colors and Voot both
I hang my head down in shame as I write this and each one of you should condemn Siddhartha Dey, we have another man in our society who does not respect women. The incident in question happened in Episode 1 (and we are bringing you the story FIRST) when Siddhartha Dey took off his shirt and jumped into the swimming pool. Ameesha Patel was just outside the pool.
After coming out from the pool, Siddhartha did a small dance with the Humraaz actress. And before anyone had blinked, Siddhartha lifted his right hand and said, "Duniya ko bata sakta hoon aaj, Ameesha Patel made me wet.
SEE THE VIDEO BELOW FROM 45:33 TO 47:23
https://www.voot.com/shows/bigg-boss-s13/13/839463/hotness-alert-malkin-in-the-house/850782
'Me wet" was deleted by Colors before the telecast. So what you and I heard was only: "Duniya ko bata sakta hoon aaj, Ameesha Patel made" followed by a beep. The same self-censored version went on Voot.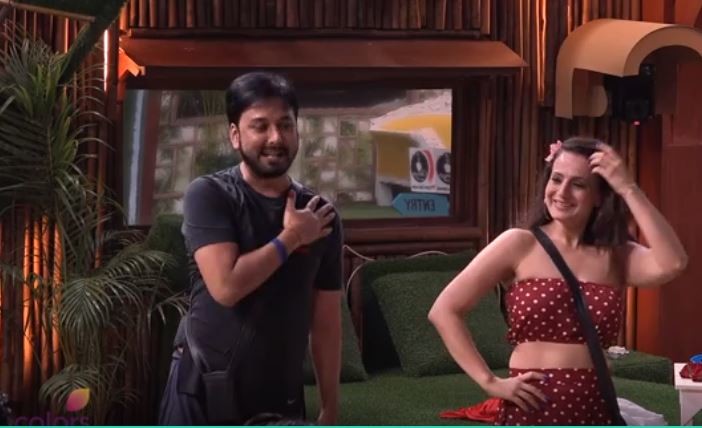 Ameesha was naturally horrified. She felt offended- and justifiably so. Siddhartha got away simply because Ameesha did not pursue the matter. Guess, she thought it was below her dignity to indulge with this man anymore- and again justifiably so.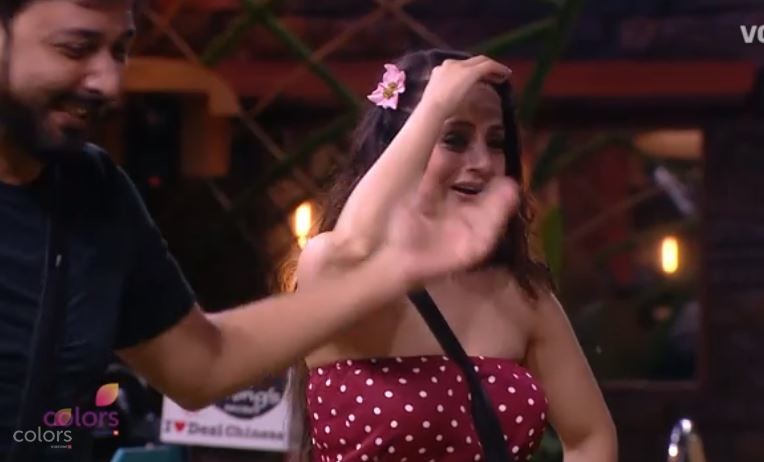 We texted Ameesha, but she chose to maintain a stoic silence.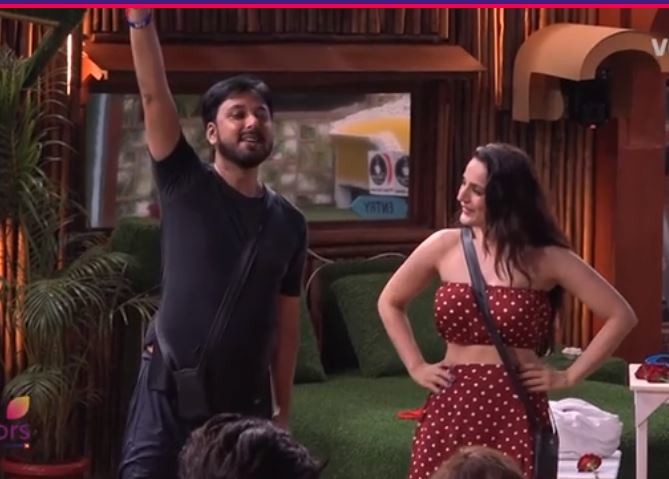 Agreed he had been asked to go in the pool, but that line which he blurted definitely had a double meaning. And we bet, Siddhartha is not a kid that he didn't know what he was saying had distinctly two connotations. ELSE WHY WOULD COLORS PUT THE BEEP?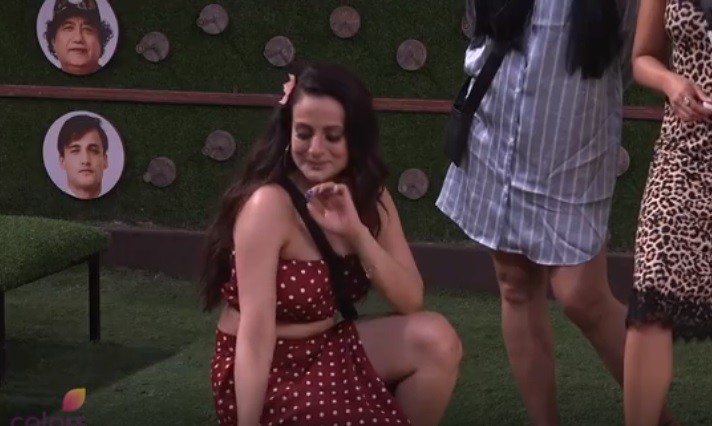 We contacted the evicted contestant Abu Malik to know how Siddhartha could say such a thing. Malik confirmed and said, "What he told Ameesha was in very bad taste. Siddhartha has no control over his tongue."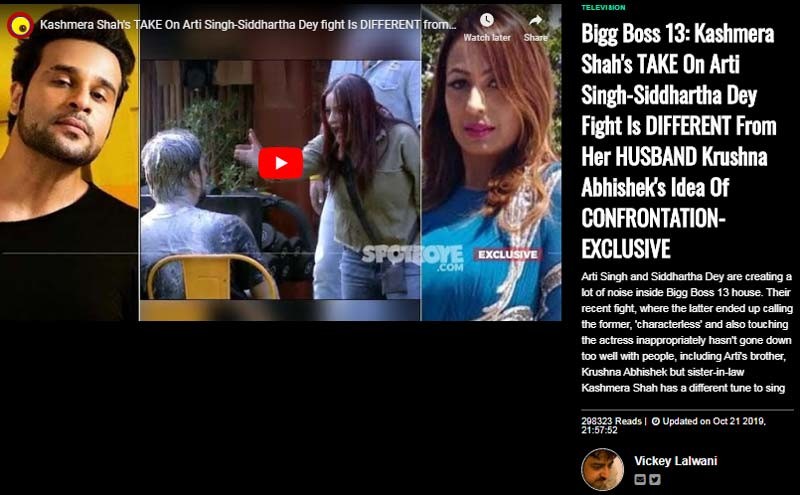 Image & Video Source:- voot