Shark Tank India 2: Yushika Jolly, Founder Of Paradyes, Alleges Receiving Hate Comments On The Internet; Says, 'I Know My Business Better Than Any Keyboard Warrior'
Yushika Jolly took to LinkedIn to address being called rude, smug, manipulative, greedy and unprofessional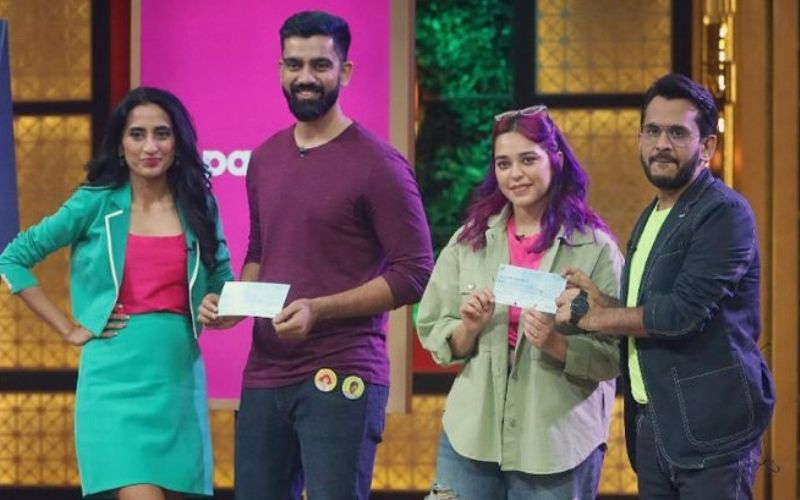 Founder and CEO of Paradyes, a hair dye brand, Yushika Jolly recently came on Shark Tank India 2 alongside her husband and co-founder of the brand, Siddharth Raghuvanshi. While the pair managed to bag a deal with Vineeta Singh and Aman Gupta, it left the sharks Anupam Mittal and Peyush Bansal bitter, who had offered them a deal of one percent. Jolly recently took to social media to address receiving hateful comments for being assertive and her husband being praised for his negotiating skills.
Taking to her LinkedIn profile, Yushika opened up about being called rude, smug, manipulative, greedy and unprofessional after their episode aired on Thursday. While she defended her decision of choosing Aman and Vineeta's joint deal, she expressed how she knows her business better than anyone else. She broke her reasoning in 4 sections, expressing in detail about the aftermath she had to go through after their episode aired.
ALSO READ: Shark Tank India 2: Ganesh Balakrishnan, Co-Founder Of Flatheads, Express Gratitude Towards Fans For Their Support; Says, 'Down, But Not Out'
Check out her post below:
Talking about the positive impact the episode had on their company she wrote, "Our website has seen a 20x spike in traffic. Numerous distributors and detailers have contacted us. In the last two days, our Instagram has gained more than 9k followers. On a personal level, I have received over 3,000 LinkedIn requests, and my number of followers on this site has grown from 1,000 to 6,000+. All in all, I believe that being on Shark Tank will change the game for us and cause you to see us much more frequently moving forward."
ALSO READ: Shark Tank 2: Namita Thapar Gets Into A Disagreement With Peyush Bansal And Amit Jain Over A Deal; Says, 'Inn Logon Ki Himmat'- WATCH
For the uninitiated, The show is the Indian franchise of the American show of the same name, where known entrepreneurs listen to different business ideas and decide whether or not they want to invest in those ideas. This season sees Anupam Mittal (Founder and CEO of Shaadi.com), Aman Gupta (Co-Founder and CMO of boat), Namita Thapar (Executive Director of Emcure Pharmaceuticals), Vineeta Singh (Co-Founder and CEO of Sugar Cosmetics), Peyush Bansal (Founder & CEO of Lenskart.com) and Amit Jain (Co-Founder of CarDekho) as the sharks.
Image Source: Instagram