Shark Tank India's Vineeta Singh REVEALS Her Father Grew Up In Extreme POVERTY; 'I Didn't Have Cable TV At Home'
Vineeta Singh, CEO of Sugar Cosmetics, reveals her father grew up in extreme poverty after he lost his parents before he was five-year-old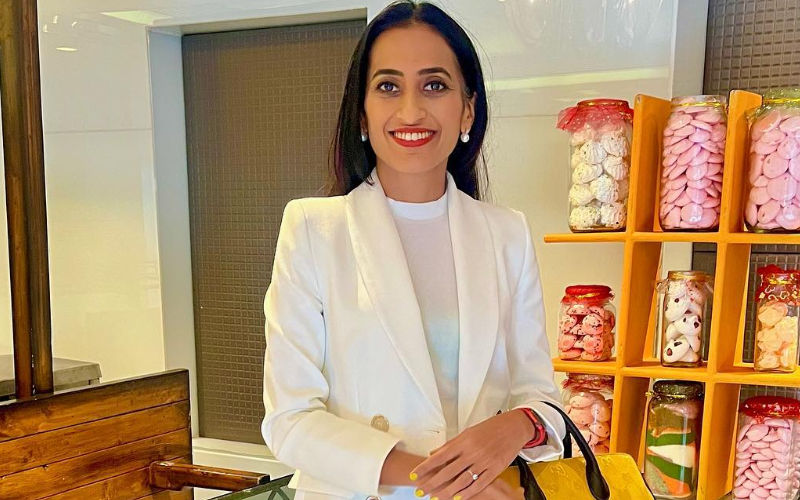 Vineeta Singh, CEO of Sugar Cosmetics, shot to instant fame with her stint on the business reality show 'Shark Tank India.' Even when the show got over, Vineeta continued to be in the limelight for multiple reasons. The businesswoman is also known to express herself without any filters and she proved this during her appearance on Chetan Bhagat's podcast where she opened up like never before. Reflecting back, Vineeta recalled the time when she didn't have cable TV at her home.
Talking about having no cable TV at home, Vineeta stated, "I didn't have cable TV at home. My parents were like, 'Doordarshan me kitna dekh loge? Dekh lo!' He has seen extreme poverty. I used to understand where he is coming from. For us, the most important thing was to study. I didn't challenge him. I respectfully wanted to clear JEE and my parents would stop stressing."
The entrepreneur, who is also a proud mother to two kids, also spoke about getting trolled for her looks and dressing style. Vineeta stated that 95% of the comments on her social media posts are just about the way she looks. People write nasty comments like she "does not look good enough" on her pictures. The founder and CEO of Sugar Cosmetics opined that women are often at a disadvantage. She pointed out why nobody asked Steve Jobs or Mark Zuckerberg about wearing the same shirts. She fails to understand why it's fine for them.
Meanwhile, Shark Tank India is returning with its second season and it would be interesting to see if this time too Vineeta graces the judge's panel.
Image Source:Vineeta Singh/Instagram