Sheetal Maulik QUITS Ghum Hai Kisikey Pyaar Meiin After The Generational Leap In The Show; CONFIRMS 'All Of Us Are Leaving'
Sheetal Maulik became a household name for her character and the viewers have always praised her for the same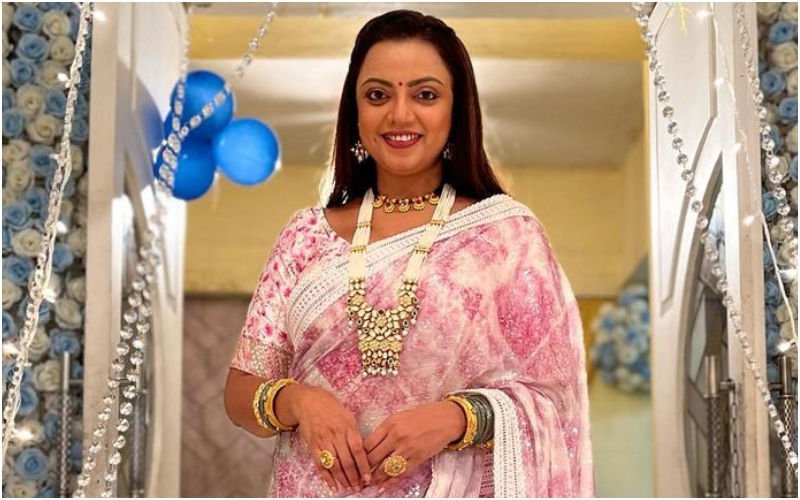 Ghum Hai Kisikey Pyaar Meiin is one of the most high-rated Tv shows in the country. Starring Ayesha Singh and Neil Bhatt in the lead many stars have quit the show owing to its changing story. Following the reports of the generational leap, fans and stars bother have expressed their disappointment. Now, in a recent interaction with Sheetal Maulik, who became a household name for her character, has expressed her views about the leap.

She became a household name for her character and the viewers have always praised her for the same.
During a recent interaction with TellyChakkar, Maulik was asked about her views around the hype about actors exiting the show. Reacting to the same, Sheetal shared that all of them are leaving and pointed out that they have been part of the show for more than 3-years.
She also revealed that things were not working out and she has decided to move on as it would be the right thing to do. Elaborating about the same the actress said, "Yes, all of us are leaving. We are a part of this show for almost two and a half years now. Whoever thought that they don't fit the age bracket to play the role after the leap, decided to quit."
Sheetal Maulik continued, "I told the makers that I'll be interested in continuing if there is some meat in my role. The creatives tried a lot to see if my role fits with the new story, but it didn't work out. A new family is entering the show. I don't know how I would fit in all those things. But then, things were not working out and I decided to move on as it would be the right time to make an exit. But again, I had to take this decision with a very heavy heart. It was really difficult to move on from this show. But for now, yes, I am leaving."
Apart from Sheetal Maulik, actor Mridul Kumar who plays the character of Omkar Chavan is also likely to exit the show. As per sources, the story will be tweaked in a way that Omkar, Sonali, Mohit, and Karishma will be shown moving out of the Chavan Niwas.
Image Source: Instagram