Shehnaaz Gill Talks About Reincarnation And Rebirth In This Viral Clip-WATCH Video
Shehnaaz Gill talks explains her idea of reincarnation in this viral video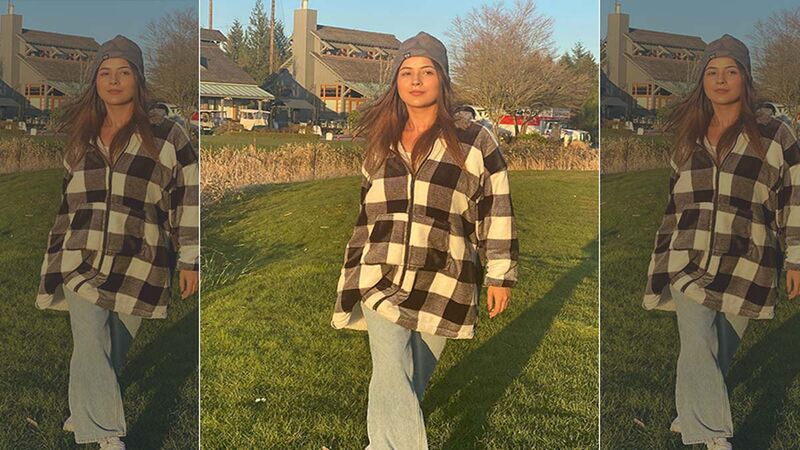 Shehnaaz Gill has been away from the media glare since the untimely demise of Sidharth Shukla. The Bigg Boss 13 winner breathed his last in the wee hours of September 2, reportedly in his lady love Shehnaaz's lap. The two were reportedly planning to get married in December this year. Since she is missing from social media as well, Shehnaaz's fans are worried about her health and well-being.
Fans are now going bonkers over a viral clip of Shehnaaz wherein she talks about rebirth and reincarnation. The actress was seen on chat show, Social Media Star, in August. An unfiltered clip from the episode is now out on the internet. The two-minute video has the actress quizzed by host Janice Sequeira about her connection with crows. This question is followed by showcasing a clip from her BB13 days when she cawed at the crows perching on the fence of the BB house.
Responding to this, Shehnaaz said her mother got her into a habit of talking to crows, and she has been doing this for a long time now. Janice Sequeira too recalled the time when her grandmother told her that departed souls are reborn as crows. But Shehnaaz quickly corrected it. She responded that when a human dies, he is born as human and not any animal. She was heard saying in Hindi, "It's nothing like that. Let me tell you, now that we're talking about this. When a human dies, he takes the form of another human, never an animal." When asked by the host how she was so confident about it, she replied that she read about it.
Watch the old video clip:
This clip gains prominence in the wake of Sidharth's demise. The actor was a follower of the BrahmaKumaris, where it is maintained that souls take a human form again after death. ALSO READ:
Kushal Tandon's Description Of Shehnaaz Gill Leaves SidNaaz Fans Overwhelmed

After this video clip was released, fans of the actress penned down some encouraging words for her. One of the users commented, "She is such a pure soul….may god always bless her and give her strength, love you Shehnaaz Gill." Another user wrote, "Missing sidnaaz, I love you so much our king sher sidharth shukla and our beautiful gorgeous Queen shehnaaz gill , Allah hamisha apke raksha kare amin." ALSO READ:
'Shehnaaz Gill's Transformation Has Been A Milestone And Magical', Says Her Stylist Ken Ferns