Shehnaz Gill's Father Santokh Singh Sukh Is Mighty Pissed With His Daughter; Says 'Usko Attitude Aagaya Hai'- EXCLUSIVE
Shehnaaz Gill's father is quite upset with his daughter as she refused to meet some fans during her recent visit to her hometown. Santokh Singh had promised those fans that he will make them meet Shehnaaz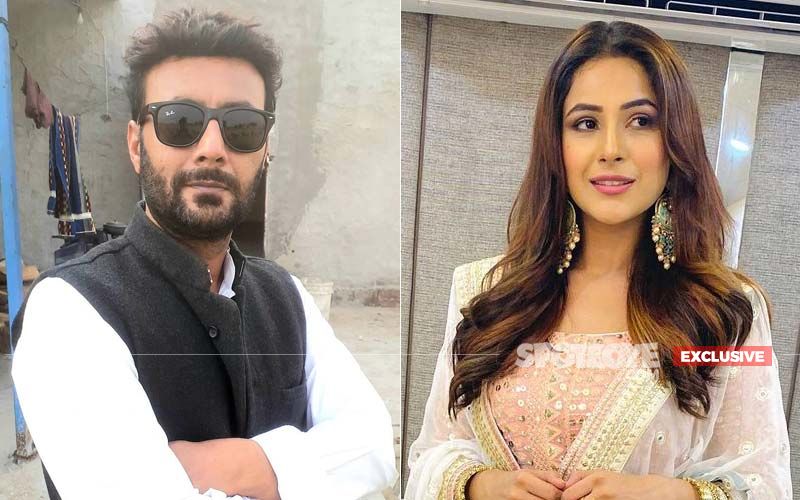 Bigg Boss 13 finalist Shehnaz Gill is amongst the most loved celebrities currently. The singer-actress enjoys a huge number of fan-following, not just on social media but in real life also. The actress who became immensely popular during her journey of Bigg Boss finally paid a visit to Punjab, her hometown after two years. A lot of her fans were excited to meet Shehnaaz.
Talking to SpotboyE.com exclusively Shehnaz's father Santokh Singh Sukh said, "In my friend circle, a lot of people were waiting for Shehnaz to come, especially their kids were really very excited to meet and get pictures clicked with her. So, I had also promised to them whenever she comes, I will make them meet her. And it's been almost two years since she has not come to Punjab. It was for the first time after she went to Bigg Boss that she had come here. I had also told her that whenever she comes down, a few fans want to meet her. And now, after coming here, she denied meeting them, so that made me feel extremely bad and insulting. I really didn't know what to answer to my friends and their families." Also read:
Bigg Boss 13 Fame Shehnaaz Gill's Father Santokh Singh Sukh Shares A Cryptic Post About Family-Related Issues, After Swearing To Not Speak With Daughter
Singh also reveals that Shehnaz was aware about this plan and changed her mind later, "Initially it was her plan to come and stay here for a day. Hence, I had informed all the people who were willing to meet her that she is coming on this particular day. And Shehnaz knew about it. But later she called and told me that mujhe kisike saath photo nahi khichvani. To maine bhi gusse mein bola phir karne kya aana hai chhod do phir. I just feel that she has got an attitude now which isn't right. While keeping the phone down, I was so angry at her that I said I swear to not speak with you in life ever. Everyone is disturbed with this in our family. For the last 2-3 days, we are having constant fights at our home on this matter. However, in the last 3-4 days, I haven't spoken to Shehnaz. It was just one and half our drive from our house where they were staying but then she didn't come. It's been almost a year that I have not met her."
He added, "Half of them wanted to come to our house whereas few were planning to catch her at the airport. All of them were so excited that I can't even express to you guys. I am friends with big people here, right from officers to politicians. Ab to vo bolenge hi ki aap hamko unse kya milayenge vo to aapse hi nahi mili. These are the same people who supported her throughout her Bigg Boss journey. And if you don't meet them then what example are you setting as a celebrity? I feel aapse jo milne aaye wahi aapke fans nahi hote, aapko bhi kabhi unse milne jana chahiye. Forget about her fans she didn't even come to meet her grandfather, who got his knee transplant done recently. He is also waiting to see her for two years."
When asked of him swearing to not talk to her and he says, "We can't leave our kids like this but currently I am really very upset with her. Mujhe itne calls ka jawaab dena pada. At the end, I had to tell those kids ki vo mujhe milne nahi aayi to aapko kya milwau?"
He feels that his daughter has not returned the support he showed in her journey of becoming famous, "In our families girls were not allowed to take glamour industry as a profession. But when she showed her desire to act and sing I said ok. For almost two and half years, I used to travel with her for her shoots and after that I rented a flat for her and my son in Chandigarh, so that she doesn't have to travel so much. Whatever she is now, I have my contribution in it but today I don't have her support. I can't even tell them ki next time aayegi tab milwaaunga as abhi vo do saal baad aayi hai pata nahi next time kab aaye?"
Image source: Instagram