Shivin Narang On The Difference Between A Star And An Actor- EXCLUSIVE
Shivin Narang has an interesting take on an actor and a star. Here's what the he feels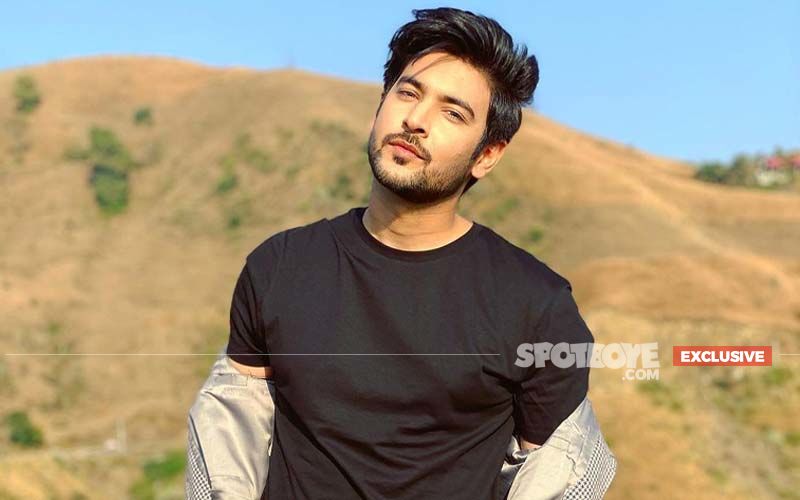 Starting his career with Suvreen Guggal- Topper Of The Year in 2012, Shivin Narang has made a name for himself in the industry with his extraordinary performances. However, he feels that there is a huge difference between becoming an actor and becoming a star. He pointed out that a star is an overall package.
When asked about his take on actors, celebrities, and stars, he said, "An actor is someone who acts, whether it is theatre, Television or web, a celebrity can be anyone, he or she can be anyone famous at his or her job, and as far as stars are concerned, earlier stars were people who were actors but became stars through their lifestyle and their achievements. Nowadays, stars are very different, there are Instagram stars, there are social media stars, so they are someone who are really very big and very good at their job, or whom people love." Also read:
Bigg Boss 14: Beyhadh 2's Jennifer Winget Turns Down 3 Crore Per Week Offer; Co-Star Shivin Narang To Be A Part Of The Show?
Well, the Beyhadh 2 actor has always expressed his love for his fans and followers. So, when asked what fame means to him, he said, "Fame for me is getting something in return for your work and if you do good work you get more famous, that's how I see fame. Nowadays people look at the number of followers, etc. to see how famous someone is, but it has never been the case with me."
"I have never done something just to get fame, I am doing acting because I love it and with that, I am getting fame so nothing can beat the feeling of doing something that you love and getting it back. I take love and affection from my fans very seriously, and not just fame. I love to respect their love and admiration," he added.
Shivin also stated that be it anyone - a star, a celebrity, or an actor - they all must have an attitude of gratitude. Explaining his point, he said, "Nobody can become something alone, they require a team, and people to love you to make you a star the world looks up to. So for that you need a sense of gratitude and you should be thankful to the people around you and people who made you what you are."
Lastly, when asked who is his favourite star, he said, "Since I am a 90s kid, my favourite stars are Amitabh Bachchan sir and Shah Rukh Khan sir."
"I think both of them have great personalities. They are great actors, they speak really well, they are knowledgeable, and they give back to the society in whatever way they can. And that's what makes you a star and I really look up to them," Shivin signed off.
Image source: Instagram/shivin7