SHOCKING! Anupamaa's Rupali Ganguly Left Film Industry Because Of CASTING COUCH, Says, 'I Had Promised My Father I Won't Ever Lose My Dignity'
In a recent interview, Rupali Ganguly revealed that she could not act in films simply because at that time casting couch was very prevalent in the film industry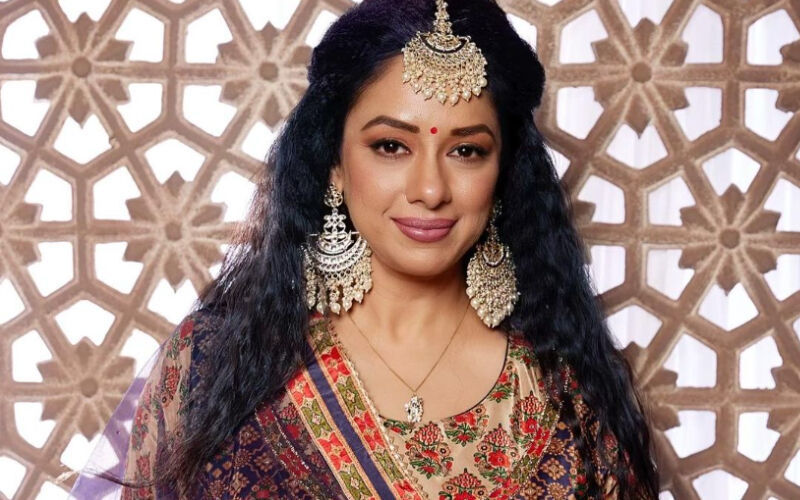 TV actress Rupali Ganguly needs no introduction, thanks to her brilliant stint in shows like 'Sarabhai vs Sarabhai' and 'Anupamaa'. She is currently seen playing the lead role in Star Plus's daily soap Anupamaa and the show has earned her a household name and instant fame. But do you know that Rupali, who hails from a filmy background, gave up on her dreams to act in movies because of the casting couch? Yes, you read it right! The actress left the Film industry because she could not deal with how the industry worked back then.
In a recent interview with Etimes TV, Rupali revealed that the casting couch was the only reason she decided to not act in films. She mentioned that at that time casting couch was very prevalent in the showbiz industry and hence she could not deal with it. Rupali Ganguly was quoted saying, "At that time in the film industry casting couch was very prevalent. I had a film background but I had promised my father that I won't ever lose my dignity and that's how he allowed me to become a heroine. But then I couldn't handle how the industry worked then, especially the casting couch thing. I decided I can't deal with it." ALSO READ:
Rupali Ganguly Gets Candid About Her Struggling Days, Reveals 'I Was Once A Waiter At A Party Where Papa Was A Guest'
The actress also spoke at length about her family struggles and her journey before she got Anupamaa. Ganguly recalled how she had to take up odd jobs like that of a waitress to support her family. Her family faced financial woes after her father's films failed at the box office. However, she did not give up.

Interestingly, Rupali Ganguly is now regarded as the most celebrated and successful actress in the TV industry. Her outstanding performance in Anupamaa plays a big role in establishing her as the most sought-after actress. Her show has been topping all the TRP charts since its release and is the most loved show in the current times.