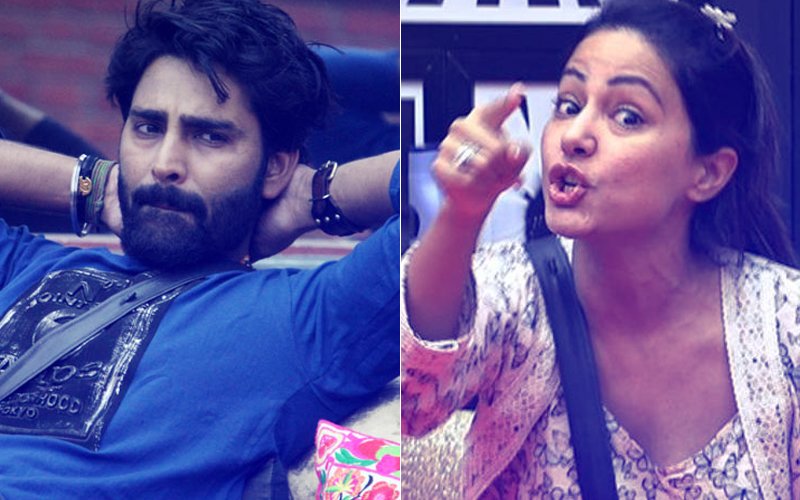 Your browser does not support the video tag.
"Mere Jaise Banke Dikhao," said Hina Khan recently on Bigg Boss 11. Taking a cue from it, Manveer Gurjar, winner of Bigg Boss 10 lashed out at the television actress. The reality TV star posted a tweet, mocking Hina and calling her a thief...

Book:- Dude पहले मेरे जैसा बन के दिखाओ Page:-713 आज @eyehinakhan मैंने दूध का डब्बा चुराया! चलो बोलो कौन कौन बनेगा मेरे जैसा? @ColorsTV @lostboy54

Manveer also tagged Vikas Gupta, his favourite contestant from Season 11.

Let us also tell you that Manveer and Hina recently participated in Khatron Ke Khiladi: Pain In Spain. The duo seemed to bond well on the show.

However, with Hina making noise for a lot of wrong reasons on Bigg Boss 11, it seems her followers are in a state of shock. Not many of her fans are appreciating her strategy and tactics on Bigg Boss 11. Hina enjoyed a huge fan following, thanks to her role of Akshara on Ye Rishta Kya Kehlata Hai (Star Plus), but the negative publicity she has been garnering on the show is fast making a dent on her fan base.

We brought to you the hate messages many of her ardent fans have been posting on social media, calling her Vamp, Jhooti and Nautanki.

Now, many former Bigg Boss contestants are calling Hina Khan the VILLAIN OF THE SEASON.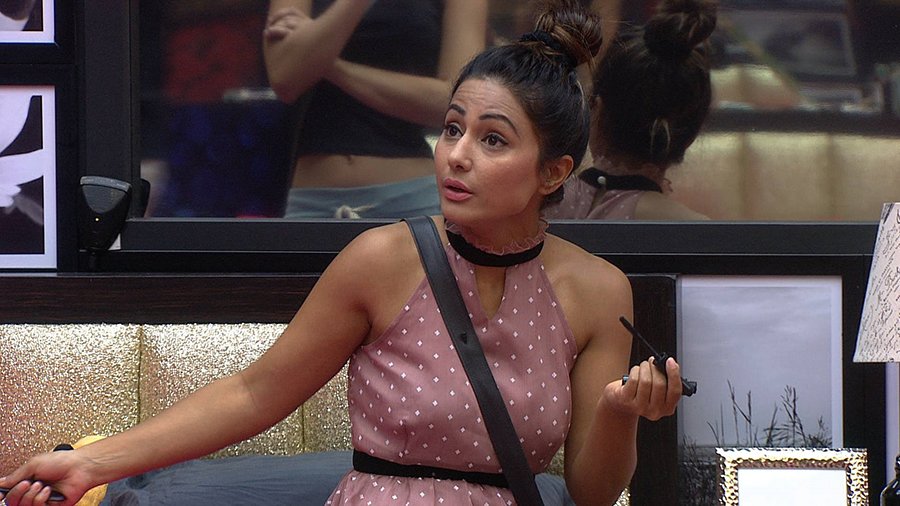 Hina Khan In Bigg Boss 11

Here are few celeb social media posts dissing at Hina Khan...

Vindu Dara Singh who follows the show religiously and was supporting Hina until now, posted on twitter, "WHEN #BB11 contestants were signed up, pretty sure ARSHI was to play the role of VILLAIN with SHILPA & HINA as lead HEROINES! NOW - "Footage" ke CHAKKAR main HINA "lead VILLAIN" ka TAJ saar peh pehen keh baith gayi hai!"
He Tweeted again...

"HINA - I can do whatever I want with my PARATHA and throws it away. HINA - Puneesh ne galat kiya khanna fek diya! HINA - I'm nominating PUNEESH for wasting FOOD!"

Vindu Dara Singh is not the only one who took a stand against Hina. Ex-contestant Dolly Bindra infamous for her arrogance and foul mouth, didn't mince words while lashing out at Hina. She wrote, "#bb11 Surat achi uparwale ne di hain toh serat bhi achi hona hain zaruri #priyaaank and #hina."


Kishwer Merchant who participated in Bigg Boss 9, had this to say, "Every person in the house makes mistakes, sometimes even a blunder..U rectify it by dilse saying sorry and moving on to becoming a better version of urself.. I DONT see tht in @eyehinakhan 's case #BB11"

Sayantani Ghosh also blasted Hina in her recent tweets for defaming Arshi's character. She wrote, "A sad task #BB11 !' It's built to disrespect a woman n our so called lady of the hour @eyehinakhan who has posts on social media of her workouts revealing her abs points out dat #arshi does push ups with men! This girl can really stoop n how! Even in a task show some sense!"

Kamya Punjabi who is known for her expert comments on Bigg Boss posted this...

Pritam Pyaare also shared his views on Hina Khan, by posting this rather funny tweet...

It's certain that Hina Khan will have to deal with a lot of hatred once she's out of Bigg Boss 11.


Image Source: twitter/biggboss & instagram/manveergujjar