SHOCKING! Charu Asopa Reveals She GAVE UP On Work To Make Estranged Husband Rajeev Sen Happy; Says, 'His Family Is Annoyed With Him, They Would Tell Me To Be Mature'
Charu Asopa opens up about how she tried to save her marriage by giving her husband a second chance and leaving acting to make him happy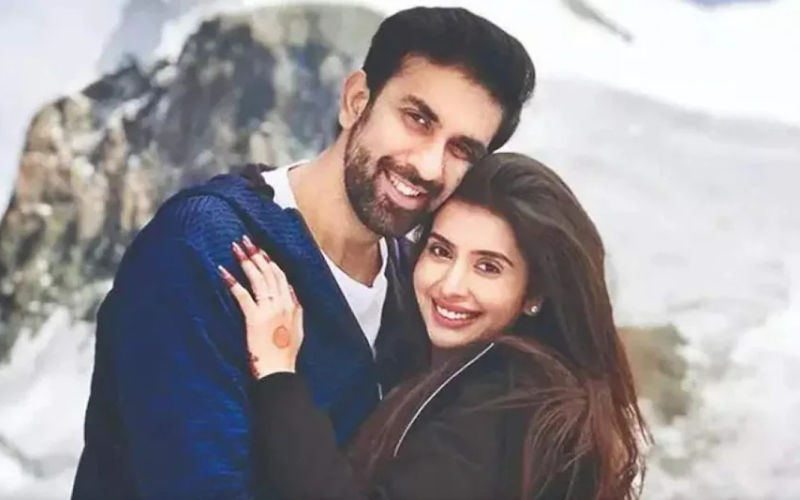 Charu Asopa and Rajeev Sen have been making headlines for their messy separation for a while now. From accusing each other of infidelity to Charu stating that Rajiv emotionally and physically harmed her, they have are in a constant war of words. The Mere Angne Mein actress has taken the blame game to a whole other level as she opened up about how she tried to make her marriage work the second time.
She revealed that her estranged husband has a habit of blocking her on the phone whenever they fight. He would often disappear without telling her where he was going. Annoyed with his behavior, Rajeev's family had asked Charu to be mature and leave work and cook for him. In an exclusive interview with ETimes, she shared, "Once he disappeared for 3 months and blocked me on the phone. His family is also annoyed with him because to make him understand is not possible. So they would tell me to be mature. You stop working for 6 months, start cooking for him, he will be very happy." ALSO READ:
SHOCKING! Rajeev Sen Claims Ex-Wife Charu Asopa Is Having AFFAIR With TV Actor Karan Mehra, Says, 'She Has Lost All My Respect For Her'
She expressed that Rajeev would often tell her that if she was working, their marriage would never work, which was completely opposite from when, during their pre-wedding interviews, he told everyone he would like her to continue working. She said that she gave him a second chance and stopped working to save her marriage, but he would also taunt her when her male co-stars greeted her. She said, "He would say such cheap things when I would go for auditions. He would send me messages. He was always suspicious about me and would link me up with anyone. There was a time when I would get scared of stepping out of the house thinking it would upset Rajeev. Kahin unka mood Na kharab hojaaye."
For the unversed, Charu and Rajeev got married in 2019 and have since taken a break twice due to personal issues. They had decided to give their marriage another chance for their daughter Ziana, but all their efforts seemed to be in vain, if their interviews and allegations are anything to go by. The blame game between the estranged couple is reaching new heights of controversy every day, and it will be an awaiting battle to see how unscathed the estranged couple emerges from this continuous back and forth.
Image Source: Instagram