Neetu Kapoor Gets EMOTIONAL As She Reveals Alia Bhatt Is 'First Class' Post Delivery; Reveals Who Baby Girl Resembles More Alia Or Ranbir Kapoor-See VIDEO
Neetu Kapoor shares her first reaction to daughter-in-law Alia Bhatt giving birth to a baby girl and reveals who the baby girl resembles more--Alia or Ranbir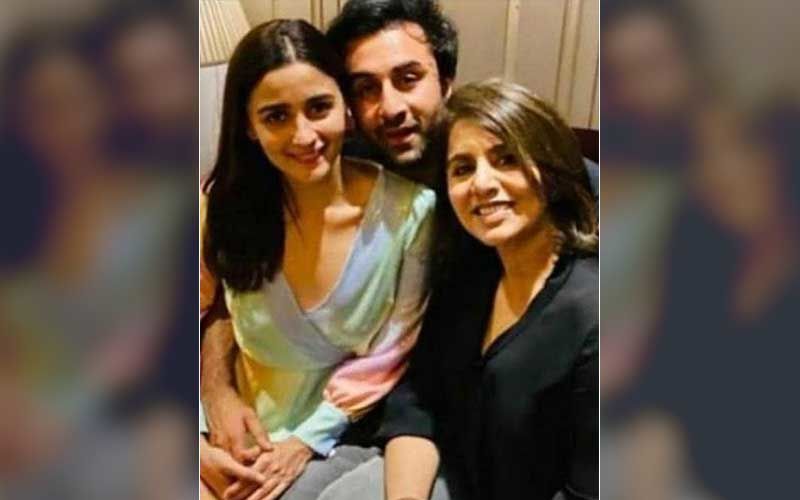 The entire Kapoor family is in a celebratory mood as Alia Bhatt has delivered her first child. On Sunday, the actress and her husband Ranbir Kapoor welcomed a baby girl and announced the arrival of their child on social media. Post Alia's delivery, Neetu Kapoor was spotted in the city and she interacted with paparazzi, giving an update on the new mom's health. The veteran actress was also asked who baby girl resembles more- Alia or Ranbir.
In a video shared on a paparazzo's Instagram handle, Neetu could be seen getting out of a car outside her residence when photographers started congratulating her. The actress while sharing her happiness got emotional and told them both mother and the baby girl are perfectly fine and 'ekdum first class.' Notably, one pap asked Neetu who the baby girl look like more- Alia or Ranbir, and replying to this, Neetu smiled and said, "Abhi choti hai, so abhi pata nahi. Aaj hi to huyi hai." (She is too small as of now to say that. So, I don't know. She was just born today.)
ALSO READ: JUST IN! Alia Bhatt's Newborn Baby Girl Name REVEALED! New Mom Names Her Daughter THIS, Know Its Significance
Sharing the happy news with the world, Alia shared a cute picture of a lion's family alongside an official announcement of the birth of her baby girl. The note read, "And in the best news of our lives : Our baby is here.. and what a magical girl she is. We are officially bursting with love - blessed and obsessed PARENTS!!!!! love love love' by both Alia and Ranbir."

Ranbir and Alia tied the knot in April 2022 and announced expecting their first child through a social media post in June.