SHOCKING: Kapil Sharma's Bua Aka Upasna Singh Headed For Divorce
Upasna Singh married TV actor Neeraj Bharadwaj in 2009. The couple has been staying separately since 4 years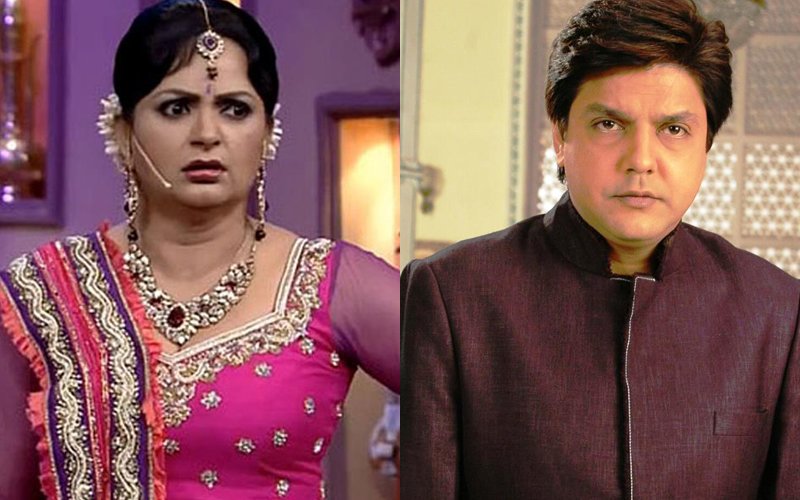 Upasna Singh, who became a household name courtesy her portrayal of bua on Comedy Nights Kapil, is going through a tough time, personally. The actress is all set to file for divorce from TV actor Neeraj Bharadwaj, whom she married in 2009. The couple has been staying separately since 4 years and it is only a matter of time before they go ahead and end the marriage legally.
Reportedly, there has been no communication between the couple for the past 9 months. A source close to the couple informed a leading daily that the two tried working on their marriage, but their differences were irrevocable. They were incompatible and had different expectations from each other. In fact, Upasna didn't even invite Neeraj for her birthday celebrations recently.
Neeraj, better known as Chirag Modi in Saath Nibhaana Saathiya, says, "We weren't on the same page and I couldn't meet her expectations. We decided to part ways amicably. Upasana doesn't need me and I shouldn't hold her back."
He went on to say that while Upasna is more popular than him, ego hassles weren't the cause of their marriage going downhill. Simply said, they just were not made for each other. Neeraj reveals that he will file for divorce after Diwali.
Upasna refused to divulge details on the matter and simply said that it is her personal matter and she doesn't appreciate media "intruding in that space."


Thumbnail Image Source: indiasamvad & likesuccess