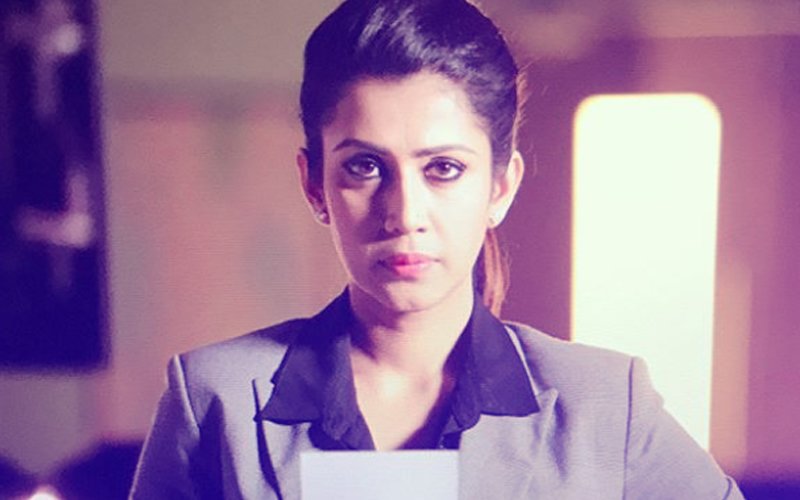 TV actress and Karan Patel's wife, Ankita Bhargava, who was suppose to feature in Vikram Bhatt's web series, Unafraid, is highly upset with the makers. The project, directed by Sujit Mondal, written by Vikram Bhatt (who is also the creative producer of the series) was being shot in full swing as Ankita and the cast had already shot for 12 episodes, when they were suddenly informed about shutting shop.

In an interview to mid-day, Bhargava revealed that the makers weren't ready to show the first cut after shooting for 12 episodes. She said, "We were told that the rough edit needs a bit of re-editing and then, we'd be shown the final cut. I didn't mind that as several rounds of editing are not uncommon. But, a few days later, we were shooting outdoors for a crucial scene and were suddenly told to pack up. They said there was some issue with the location."

"They informed me that the show was being shelved and the contracts, annulled. Everyone was fired overnight. Apparently, our output was not in sync with what the makers wanted. Shooting 12 episodes isn't a joke. I had refused so many other offers since I was contractually bound," the actress revealed further.

What upset her further was that she got to know that the makers had started re-shooting for the web-series with a new cast. At that time, it was only Vikram Bhatt who sat her down and informed her about the situation. "As the protagonist, I should have at least been given an explanation over an official meeting before they started re-shooting with the new cast. This is utterly unethical and unprofessional," Ankita said expressing her anger.

Meanwhile, the tabloid also spoke to Vikram Bhatt, who expressed his regret, "When I saw the first few episodes, I realised that this was not the show I had in mind. I had the choice of going ahead with something that wasn't my vision, or putting my money where my mouth is and revamping it altogether. As far as Ankita is concerned, she is a fabulous actor and a good friend. I stand committed to work with her in my very next show."

Well, the news will surely come as a big shock to Ankita's fans as they would be looking forward to see the actress in the web series.
Image Source: instagram/ankitabhargava