SHOCKING! Karanvir Bohra And Romil Chaudhary Are Out Of Bigg Boss 12
The latest shocker from the Bigg Boss 12 house is that Karanvir Bohra and Romil Chaudhary have been ousted from the house. It's race to the finish between Sreesanth, Dipika Kakar and Deepak Thakur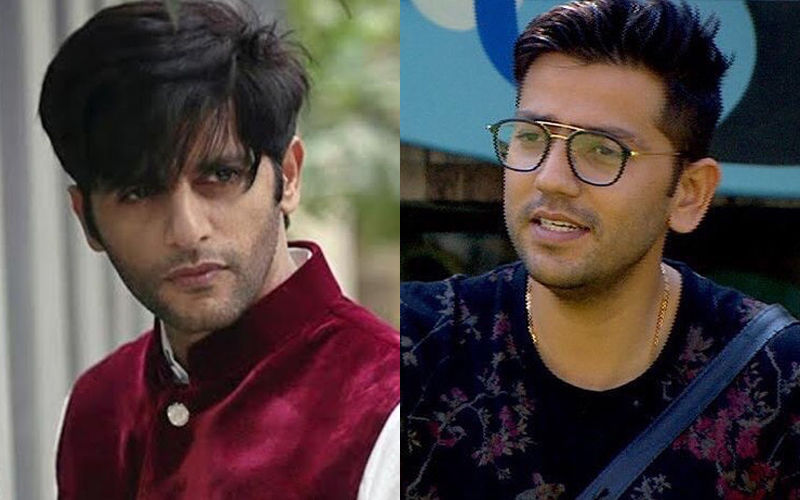 Karanvir Bohra and Romil Chaudhary have been ousted from the Bigg Boss 12 and are now, no longer in the running to be the winner of the season. With this, the top 3 contenders for the title now are – Sreesanth, Dipika Kakar and Deepak Thakur. Karanvir's wife, Teejay Sidhu, took to Twitter to congratulate the actor for the terrific journey. She wrote, "It is not easy to walk out of BiggBoss with this much love and respect! You had a terrific journey and won all the hearts along the way, sweety! Proud of you! Karanvir For The Win."
It is not easy to walk out of BiggBoss with this much love and respect! You had a terrific journey and won all the hearts along the way, sweety! Proud of you!

Karanvir For The Win pic.twitter.com/mZuwfZWvAz

— Teejay Sidhu (@bombaysunshine) December 29, 2018
Bigg Boss 12 will get its winner tonight and the voting lines are open for the fans to pick their favourite. Yesterday,
SpotboyE.com poll revealed that Sreesanth is the hot favourite to win the show.
However,
when it comes to celebrities' support, it's a mixed bag.
While some have been requesting fans to vote for him, some are blatantly saying that he doesn't deserve to hold the trophy.
Shilpa Shinde who has always showered praise on the cricketer, tweeted, "Every season has something to take away.. Those who are saying about Sree's foul mouth, please note, Koi RAAM bhagwan nahi aaj ki duniya mein. Gaali Dena achhi baat nahi hai but gaali dene wala har Koi bura insaan nahi hota #SreesanthForTheWin". Kamya Punjabi is also supporting him and she posted a video for the same by writing, "Vote nowwwww #VoteForSreesanth @Bhuvneshwarisr1 @ColorsTV."
Dolly Bindra wrote, "Jo bhi jeteh yeh donno bhai behan se nai hona chaiyeh I don't know why they don't deserve after their together Ness have spoilt thier individual presence maza nai aya thts it." VJ Andy too is not in favour of Sreesanth winning. He tweeted, ""I'm sorry but a lot may not agree but @sreesanth36 doesn't deserve to win @BiggBoss he behaved like such a rude loser again! @GAUAHAR_KHAN you look amazing babe!"
Image Source: Youtube & instagram/romil.chaudhary